I have never been much of a sports fan, but even I can tell that Sweet_Shinexx is paying tribute to Michael Jordan today with her BULLS number 23 jersey.
She looks fantastic in the whole outfit that is like a sexier version of the usual basketball uniforms. There may not be a ball game happening in her room, but she is playing with her own balls right now. Her cock has slipped out of those panties and the whole room echos with the sound of vibrations and moans as she tugs on her member.
The vibration noises are coming from the Lush tucked away between Sweet_Shinexx's cheeks and each time a tip comes in, it goes buzzing for extra pleasure. What a fun way to unite sport and pleasure!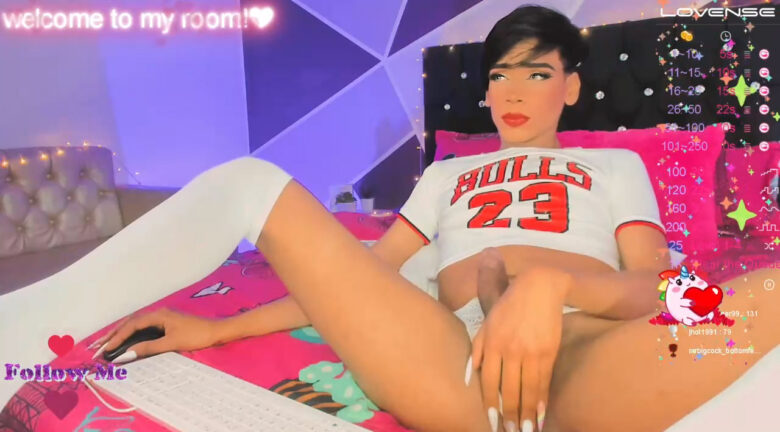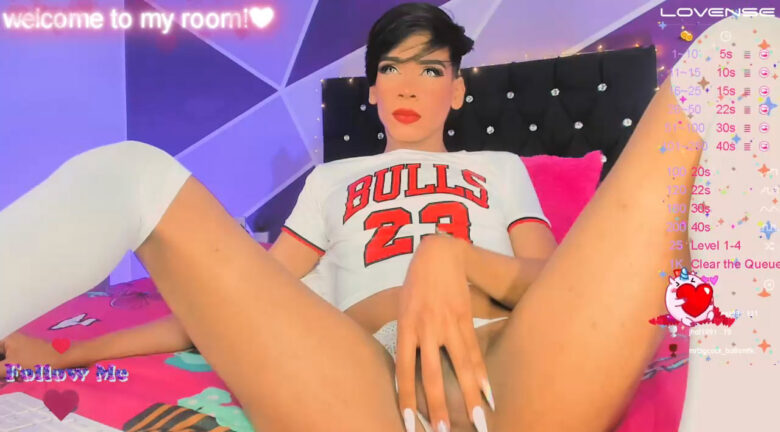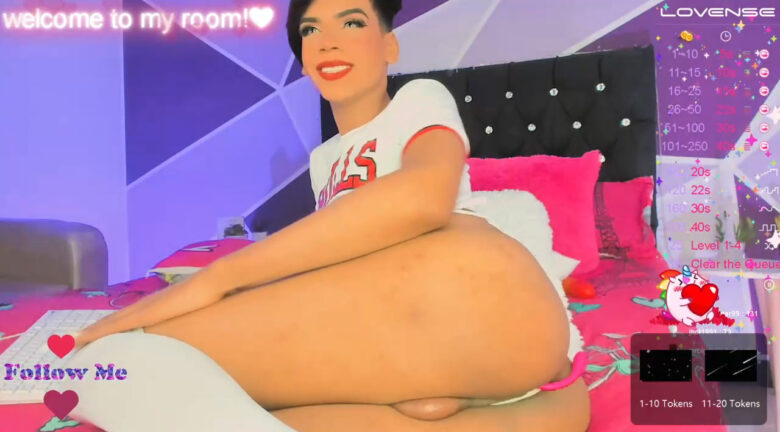 Real Name: Angel
Followers: 4155
Birth Date: Feb. 6, 2002
Age: 19
I am: Trans
Interested In: Women, Men, Couples, Trans
Location: in the world
Language(s): español/ English
Body Type: thin
Smoke / Drink: ocacional
Body Decorations: no