Bunny_Bicht has put together quite the energetic soundtrack for her show and that means her body gets to be seen doing some very sexy dance moves.
I love her colorful outfit and it's really getting shown off thanks to this fun dance party. She even adds in lots of twerking, which is mesmerizing in all kinds of ways. I notice the Lush tucked away between her panties and right around the same time a different toy joins the party. That toy is a double ended vibrating dildo that matches all the colorful action going on in her room and looks like this party is about to take a naughty turn.
Bunny_Bicht's booty is being stuffed by two toys at the same time for maximum pleasure as the beats continue to blast behind her. Now this is my idea of a good party!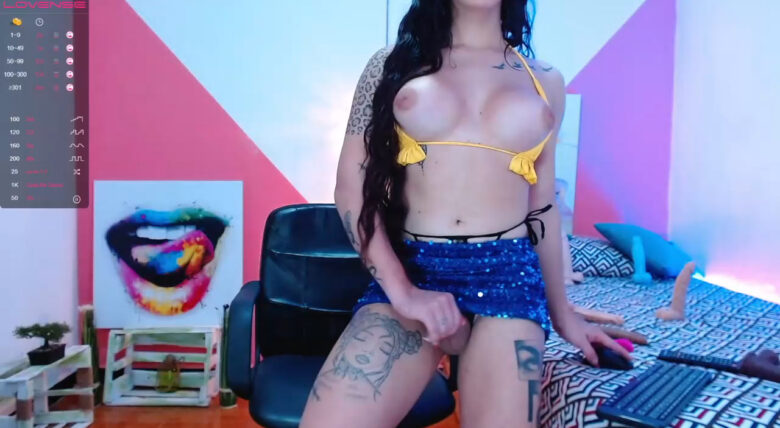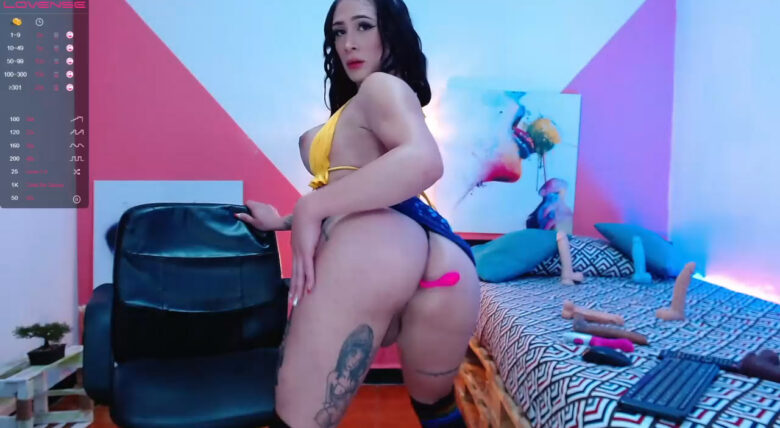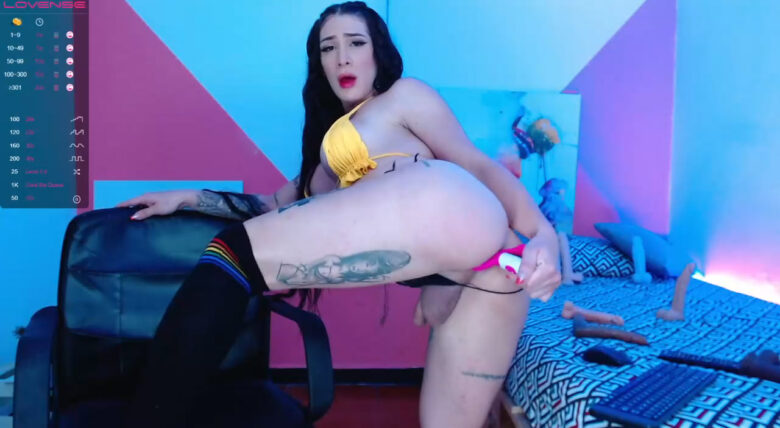 Real Name: your dream
Followers: 22128
Birth Date: April 18, 1998
Age: 23
I am: Trans (Transfemme)
Interested In: Women, Men, Couples, Trans
Location: COLOMBIA <3
Language(s): español
Smoke / Drink: occasionally <3