The gorgeous Sierra_Diamond has joined the Mystery Incorporated by taking on the role of Velma and I must say the whole look fits her perfectly.
The rest of the gang must be on a break from solving an important case, but that just means she has more time to show off how naughty Velma can be as she pulls out her cock. After some sensual tugging, it's time to lotion up a masturbation tool and take this playful show to new heights.
This is a side of Velma I have never seen before, but I'm very glad to be seeing it right now! Sierra_Diamond is mixing her cosplay together with lots of playfulness and it makes for a fun, sexy and exciting show that I can't get enough of.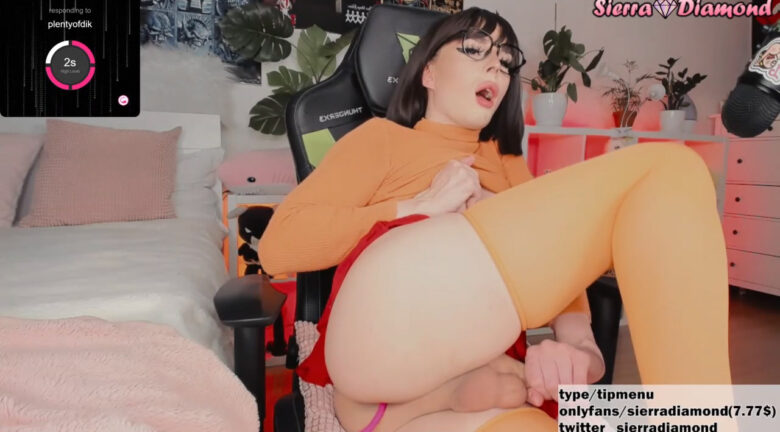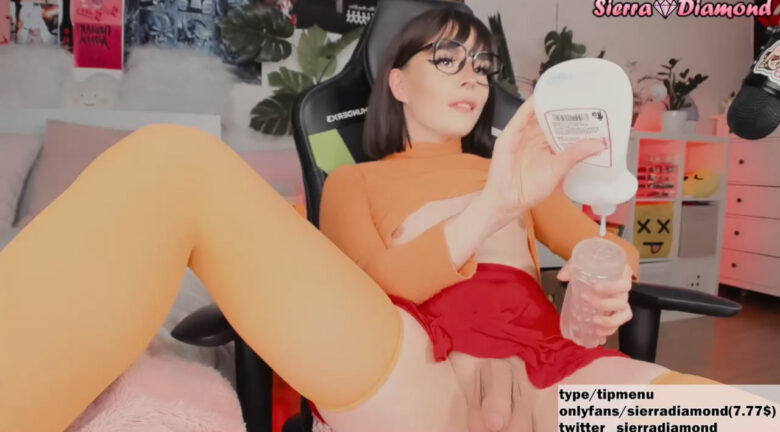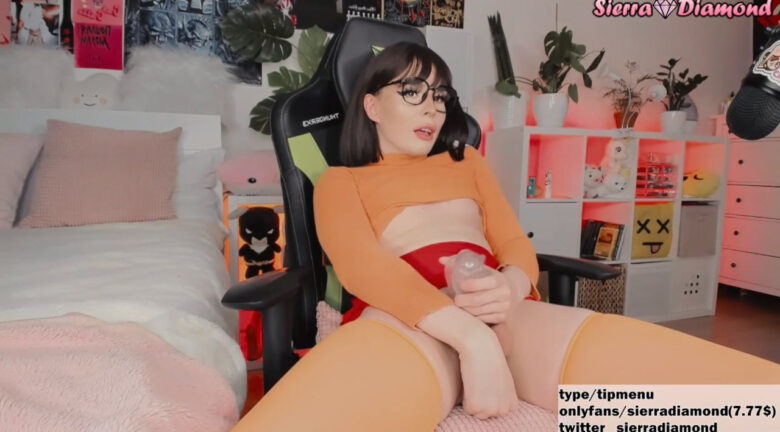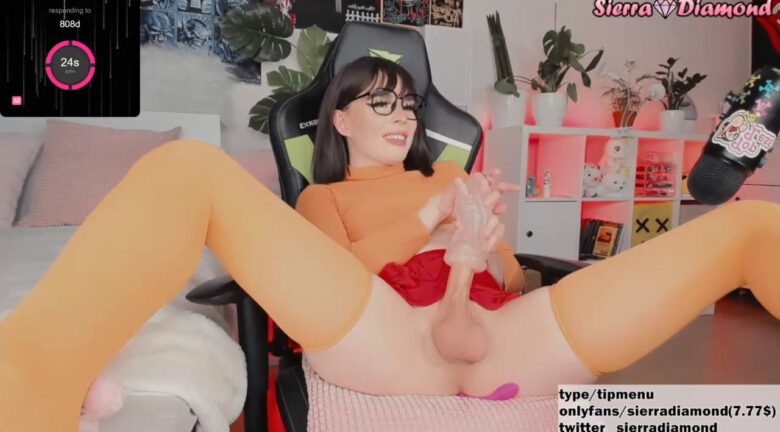 Real Name: Sierra , Si =^..^=
Followers: 42459
I am: Trans
Interested In: Women, Men, Couples, Trans
Location: Wonderland,Sexland,Bigcockcity,ASStonia
Language(s): Use English in chat plzzzz
Body Type: 0 bra size, 0 problems
Smoke / Drink: Clean and Sober ^_^
Body Decorations: My amazing PaGiNa( Penis+Vagina) xD #transgenitals (but seriously: no tatoos,only ears piereced 🙂