Today is feeling much hotter already and it's all thanks to how hot and gorgeous _Spitfire looks as she shows off her kittenish style.
Two adorable looking kitty ears pop out of her firey red hair and I love the naughty way in which she crawls around on top of her pink bed. Her whole room is so colorful it's like staring at a painting. One that continues to impress me the more I look at it, especially when the cutie starts showing off her naighty side with a boob flash and a seductive blowjob tease.
_Spitfire truly is as hot as fire and I'm happy to warm myself up as I look at her firey show. One that promises even more naughtiness once her goal clears.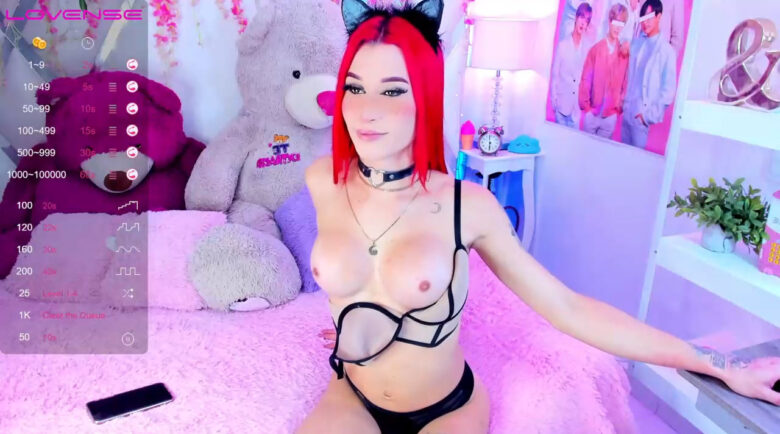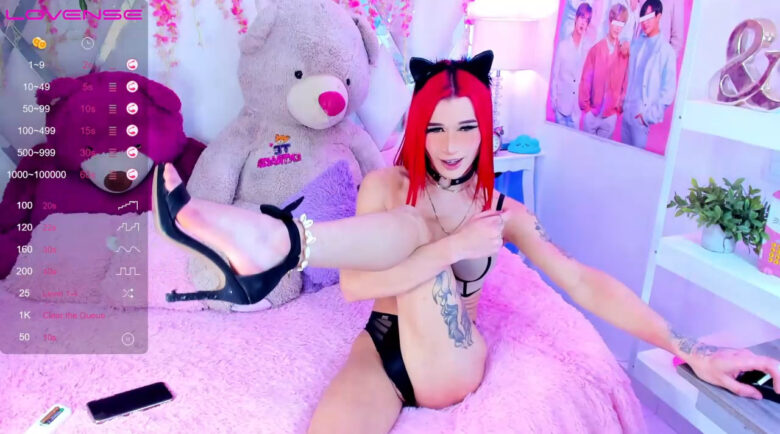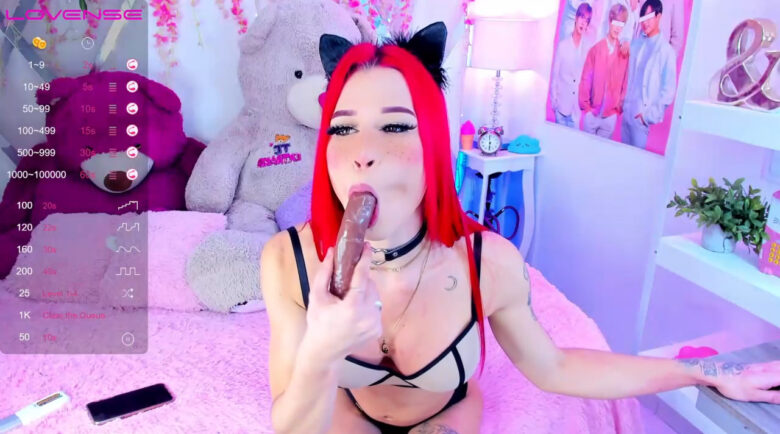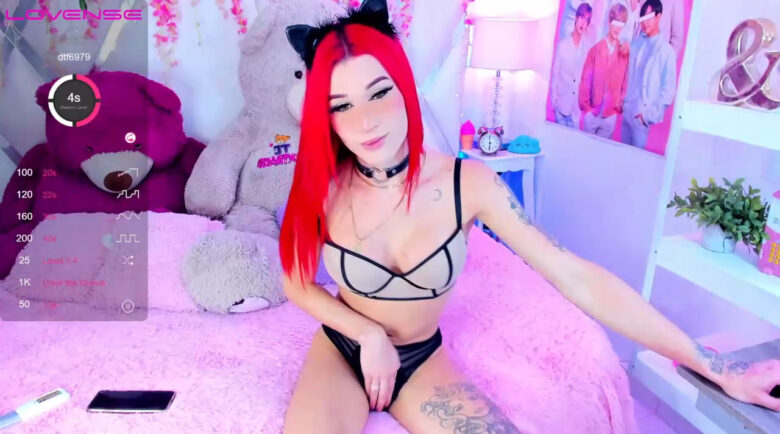 Real Name: Ariana
Followers: 27
Birth Date: Nov. 11, 2001
Age: 20
I am: Trans (Transfemme)
Interested In: Women
Location: Oregón
Language(s): español
Smoke / Drink: Yes