Sexxymichel is looking stunning in some blue lingerie as she seductively welcomes everyone into her playful paradise.
I take a look at her show right around the time she starts lowering her panties to reveal the secrets hidden underneath. Like a pink Lush buzzing away! She grabs her cheeks as the toy continues working its magic and soon does a very sexy tugging tease while smiling towards the camera. All of that while showing off how gorgeous her body tattoos look!
Stunning, seductive and sensual all in one – every move Sexxymichel makes captivates me more and more as her hotness heats up the entire show. I can see some toys being part of her tip menu and I can't wait to see them joining in on the naughty fun.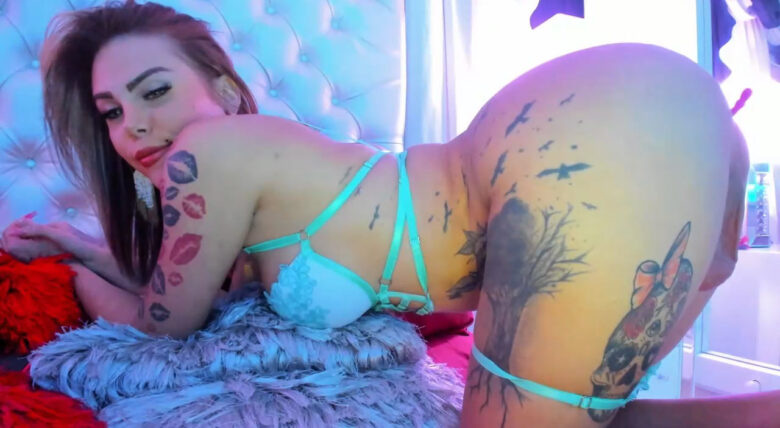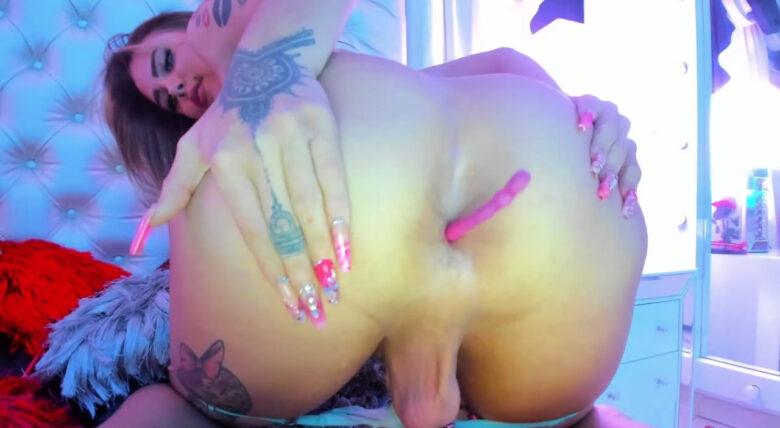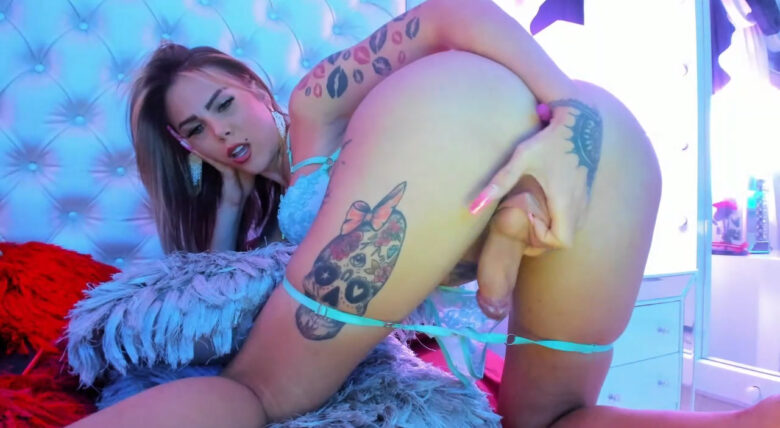 Real Name: lorena gomez
Followers: 24251
Birth Date: Aug. 24, 1996
Age: 25
I am: Trans (Transfemme)
Interested In: Women, Men, Couples
Location: IN YOUR MIND DADDY <3
Language(s): Spanish – English
Body Type: Sexy asian body
Smoke / Drink: Yes/Yes
Body Decorations: tattos ilove piercing