Eva_Dominatrix is living up to her name. From the moment I enter the room, there's an aura going on. The babe has her sights set dead into the lens of the camera with a really intense look to her as she takes her cock in her hands and almost slaps it against her own palms – like a war drum, but one that is ready for a different kind of collision.
The babe is rocking a full on red latex outfit today, one that is a wee bit less covered due to the fact that she is practically naked already, except for the giant red boots that are on her legs. She has a huge smile on her face as she gets the tugging train going.
And there's a lot more sexy where Eva_Dominatrix is coming from too!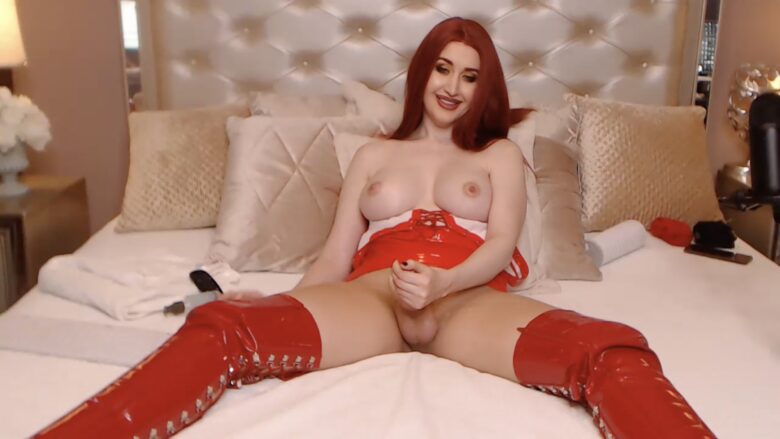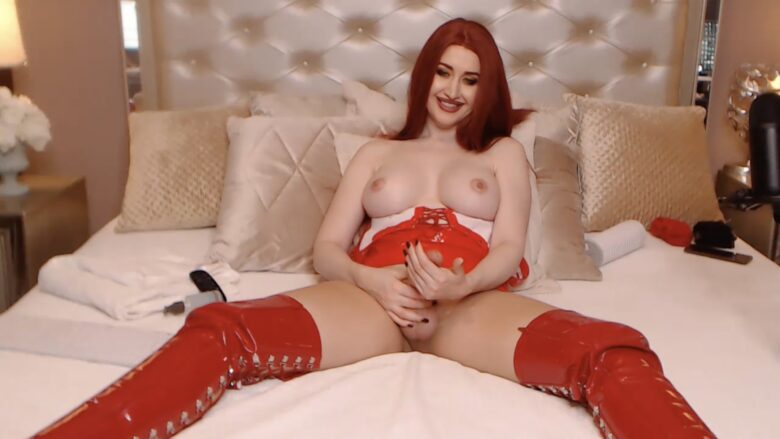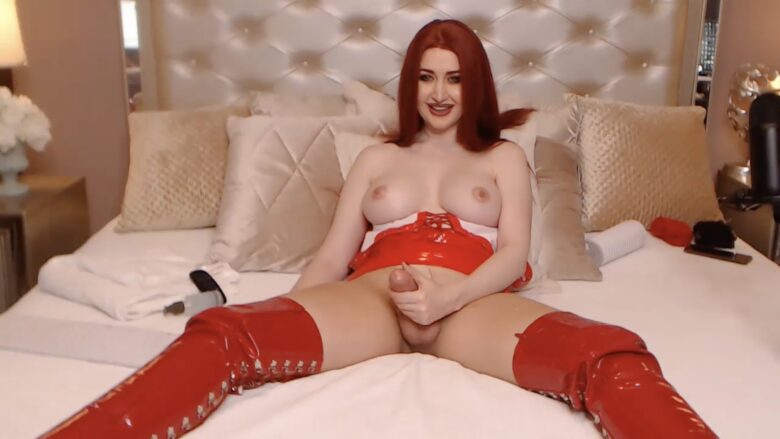 Real Name: Eva
Followers: 6074
I am: Trans
Interested In: Men, Couples
Location: Stepping over you