We all need a hero in our lives and right now I am very happy to have one gracing my screen as Melannysofiatss shows off her Captain America uniform.
The stars and stripes are all there and look just as blue and red as the hero from the comic books. Of course this is a much naughtier version of Captain America as she proves by lowering her top and pulling out her cock. As she tugs on her member and moans ever so seductively, I get a good look at her leg tattoos and they make the outfit look even more stylish.
This Captain America has the power to captivate and mesmerize me with her moves and I love the unique and sexy spin Melannysofiatss has put on this classic hero.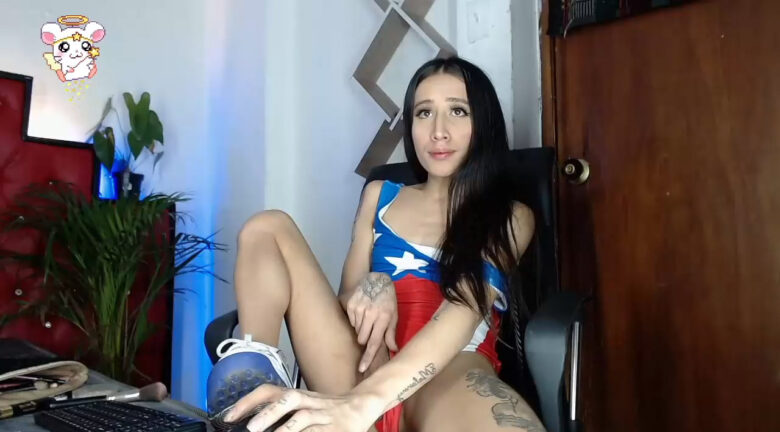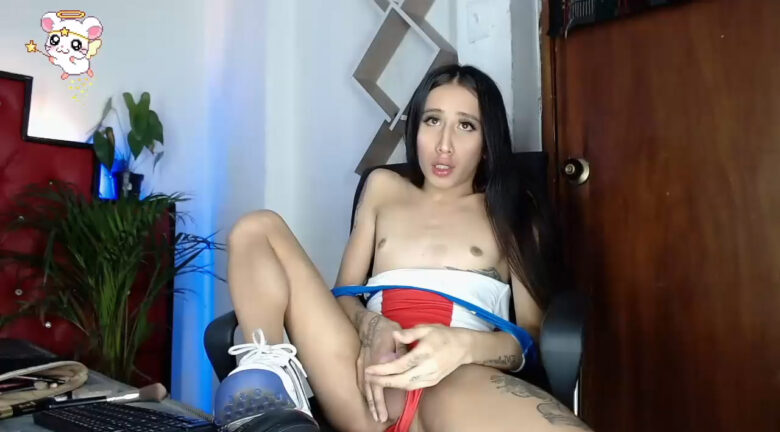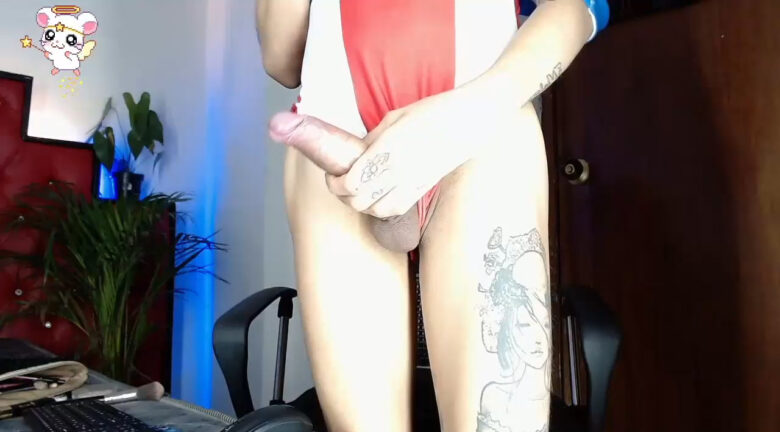 Real Name: ❤️Melanny Sofía Sánchez ️❤️
Followers: 1286
Birth Date: Dec. 20, 1998
Age: 22
I am: Trans
Interested In: Women, Men, Couples, Trans
Location: Medellín-Cali
Language(s): español
Body Type: Small
Smoke / Drink: Yes ♥ Yes
Body Decorations: Tattoos and piercings