I'm not entirely too sure if Arianamoon is going for a Paul Stanley, Gene Simmons (she has yet to put out her tongue after all), or maybe Peter Criss, but it's glaringly obvious she's a fan of rock n' roll and of KISS.
It's one of the more interesting cosplays I've come across in a while. The only music in the room is naturally some KISS songs as the beauty sits on her bed and plays with her occasional sparkly nipple clamps. The leather on her body works really well for the bottoms, and she's shirtless on top and waiting for some fun.
I was made for lovin' Arianamoon's awesome KISS cosplay!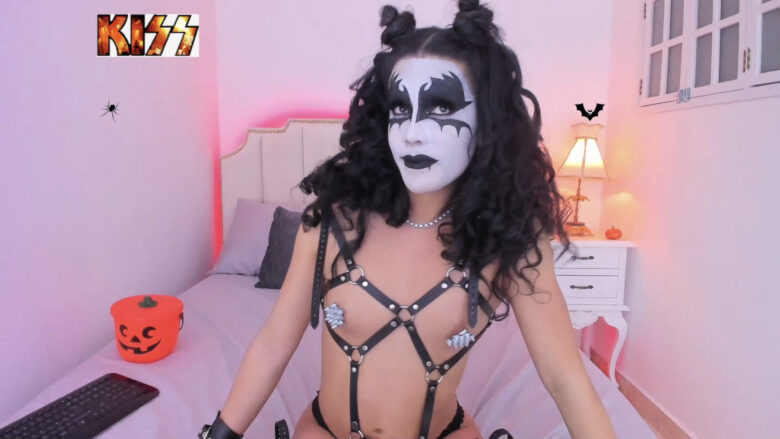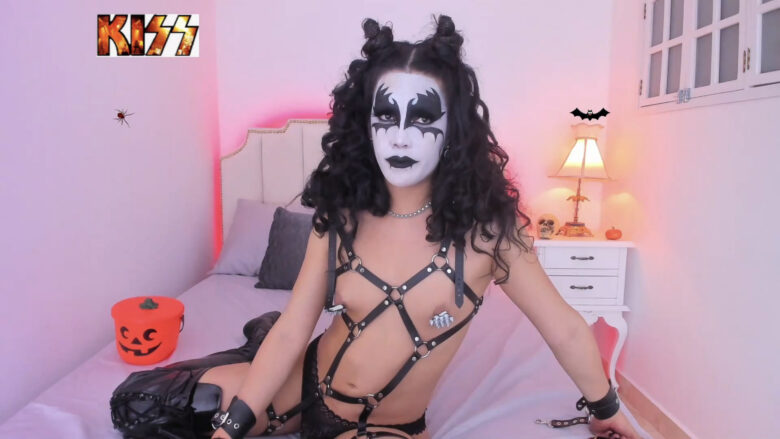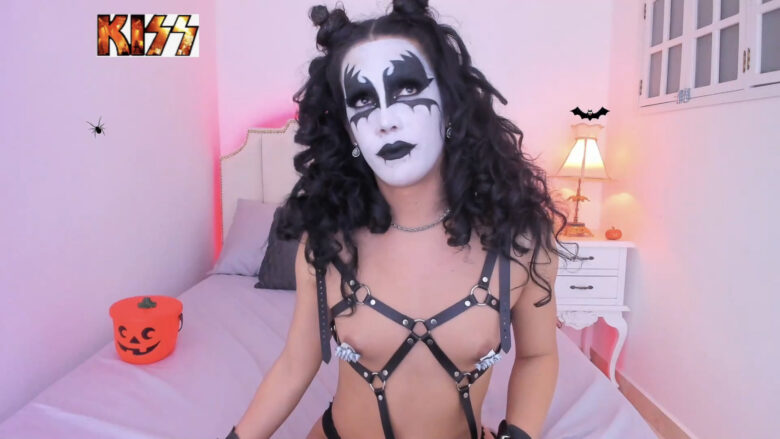 Real Name: Ariana Moon
Followers: 13155
Birth Date: Dec. 26, 2000
Age: 20
I am: Trans
Interested In: Women, Men, Couples
Location: Colombia