And I'm having an equal buzz seeing a friend like me in EmilyHornett! Toy Story has to be my favorite animated movie of all time, so any time I get to see my favorite character being cosplayed, I'm instantly excited.
Granted, EmilyHornett is doing a much less clothed version of what I'm used to seeing with Woody, but at least she knows how to excite people in his name. It's unmistakably his cowboy outfit otherwise, with the yellow and red shirt, the blue bottoms, and seemingly one from the second movie with no cowboy hat to be found.
No snakes in EmilyHornett's boots for now, but she's definitely inclined to shimmy and dance around!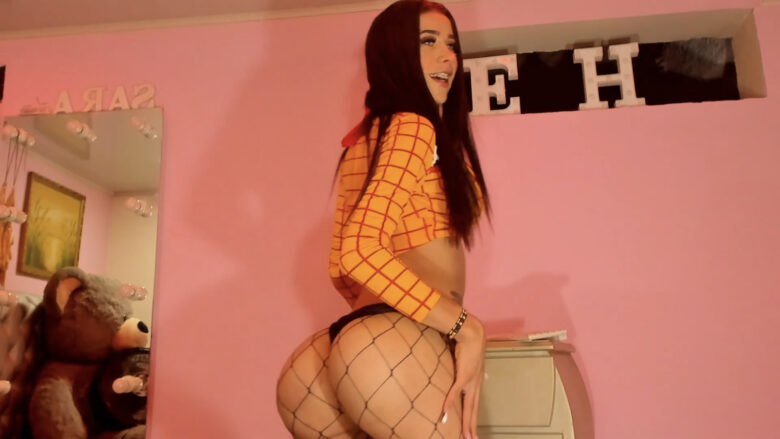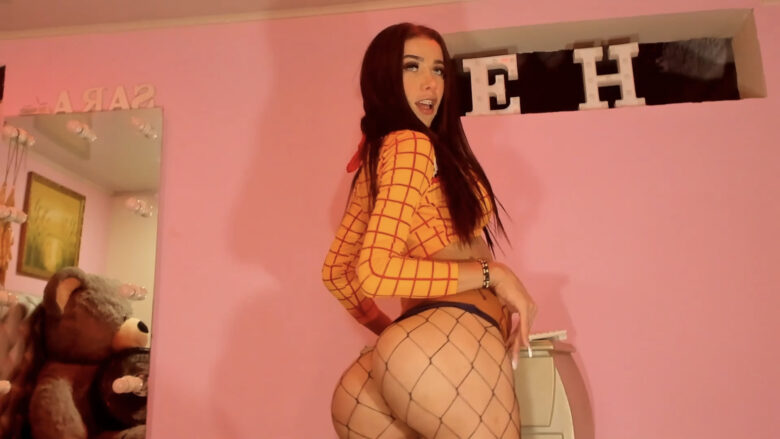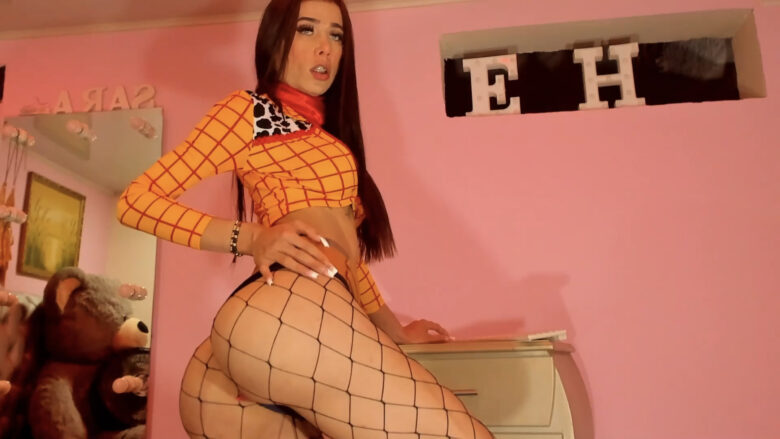 Real Name: Sara Muñoz
Followers: 59030
Birth Date: Sept. 5, 1998
Age: 23
I am: Trans
Interested In: Women, Men, Couples, Trans
Location: Antioquia, Colombia