That surprise? It's actually written in Sierra_Diamond's room topic and I notice it as soon as I take a peek into her room: "Velma with a dick!"
The haircut, the glasses, the orange sweater – everything looks so adorable and accurate to Velma that I think the beauty is fully fit to join Mystery Inc. The poses she strikes on top of her bed are all very sexy and stunning, and I love seeing her open up her red panties to show off the cock hidden underneath.
Velma is famous for solving mysteries, but I don't think it's a mystery at all as to why Sierra_Diamond's show is so great – from her sexy style to the way she interacts with her viewers, everything here is captivating and makes me want to see more.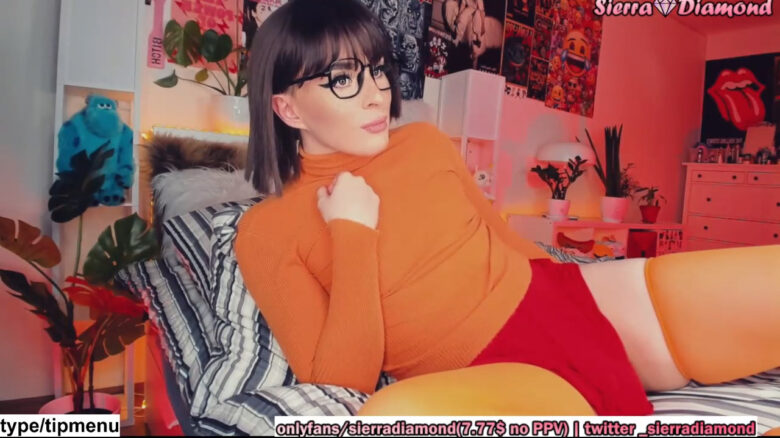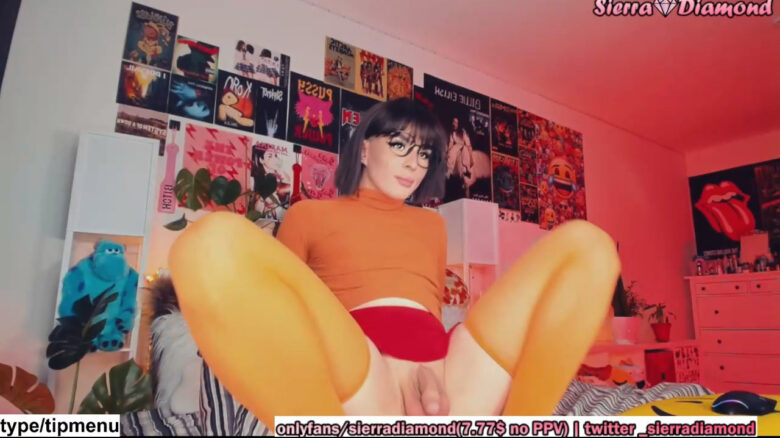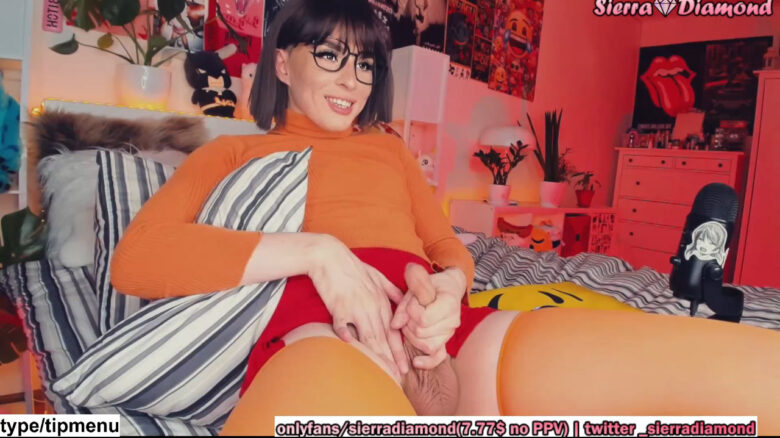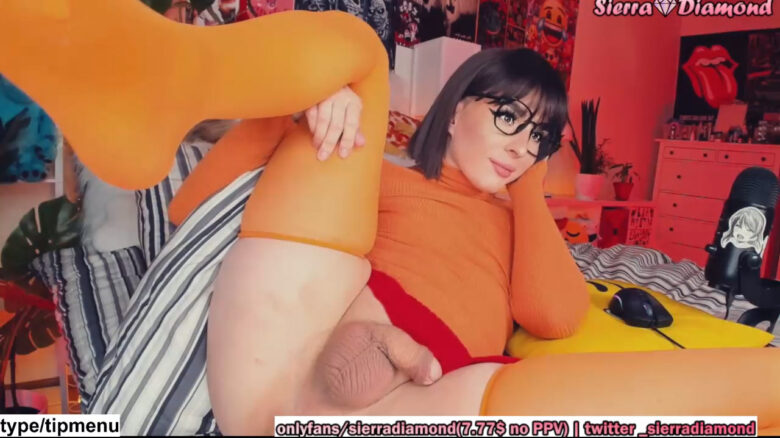 Real Name: Sierra , Si =^..^=
Followers: 42459
I am: Trans
Interested In: Women, Men, Couples, Trans
Location: Wonderland,Sexland,Bigcockcity,ASStonia
Language(s): Use English in chat plzzzz
Body Type: 0 bra size, 0 problems
Smoke / Drink: Clean and Sober ^_^
Body Decorations: My amazing PaGiNa( Penis+Vagina) xD #transgenitals (but seriously: no tatoos,only ears piereced 🙂