Last time I was in her room, Liansanz was busy dancing around the place and showing off her perky booty. This time around, it looks like she's really into getting her tease on – which I very much appreciate! I catch the cutie as she sits down on her chair with her hands between her legs as she tugs away lazily.
She's completely naked aside from the two gloves on her hands, but it also gives me a chance to look at some of the scattered tattoos she has across her body. Her smile is as infectious to watch as her pumping, and luckily this is just the beginning of what looks to be quite a sexy show.
And with that, I can't wait for more of Liansanz!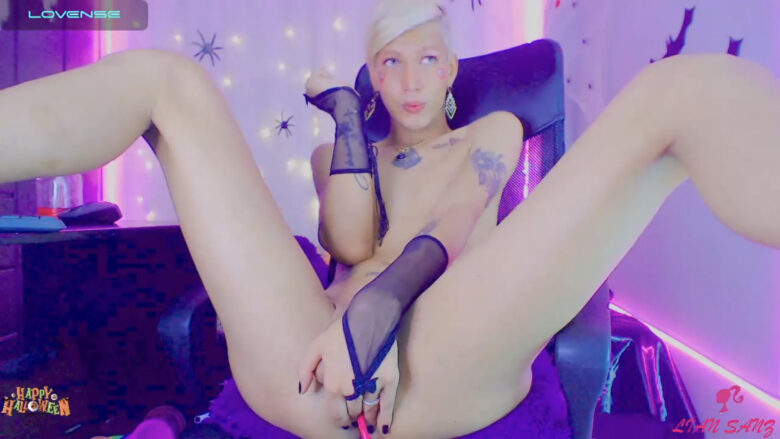 Real Name: Tania Laine
Followers: 4723
Birth Date: May 29, 2001
Age: 20
I am: Trans
Interested In: Women, Men, Couples, Trans