What DOES the fox say? I don't know the answer to that, but I do know that Analiestar is looking incredibly foxy with her furry look today.
Cute ears decorate the top of her red hair and I can see a long, fluffy tail between her legs. The face paint helps sell the look further and what I love most is how she isn't wearing anything else at all. That becomes very obvious when she pulls her tail back and starts stroking her cock right in front of the camera.
The above makes for a very sexy and cute combo and I love how Analiestar continues playing with that tail even as things get naughty. Whatever this foxy beauty has in store next, I'm there to see it!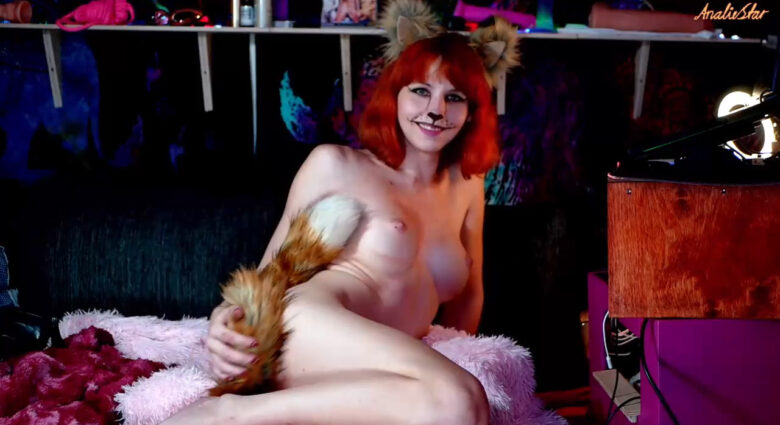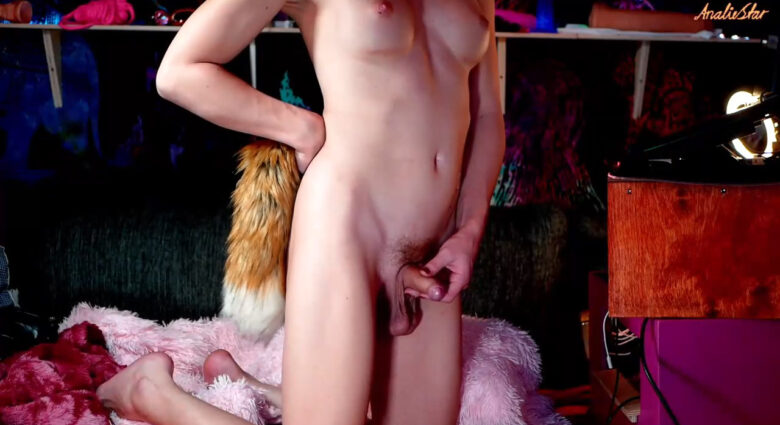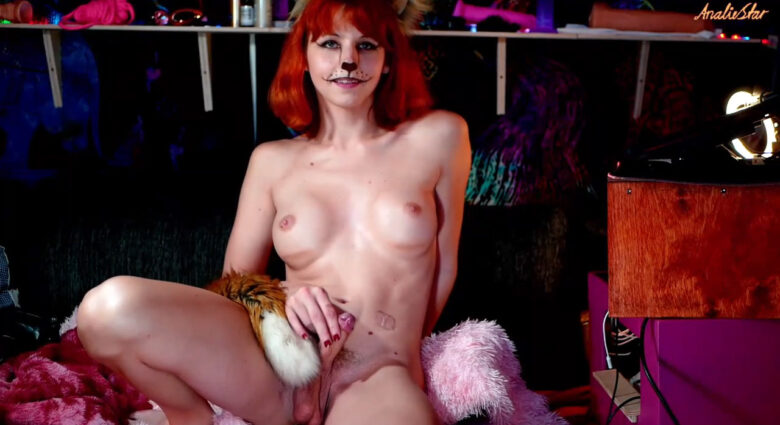 Real Name: ❆❁✧*:・゚✧Analie Star✧*:・゚✧❁❆
Followers: 91261
Birth Date: July 12, 1991
Age: 30
I am: Trans
Interested In: Women, Men, Couples, Trans
Location: Norway
Language(s): English, Norwegian
Body Type: 34C-30-37-5 in
Smoke / Drink: 420 friendly^.^
Body Decorations: Not anymore x) unless you count the D^.^