… And Anchew is having a grand ole time by the looks of it. They still have some very psychedelic effects going around, even glitchy at some point which makes this experience all the greater to watch. The punk babe has the Hitachi firmly resting on top of their panties, with a stern face that screams pleasure.
I love the vibe of the room as much as I love the hand moving across to give some extra good vibes. Between the decorations, the alt look, and the pleasuring, I'm not entirely too sure what I want more of – but I really do enjoy the amount of purple.
Luckily, there's a lot more of Anchew where that came from – and I think they're definitely aiming to come in more ways than one!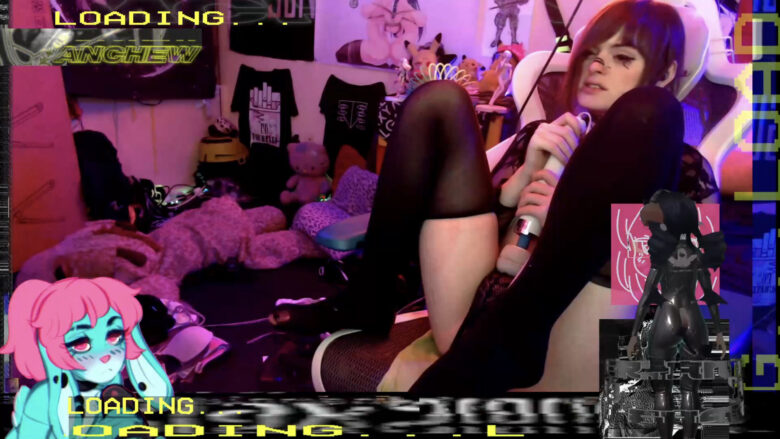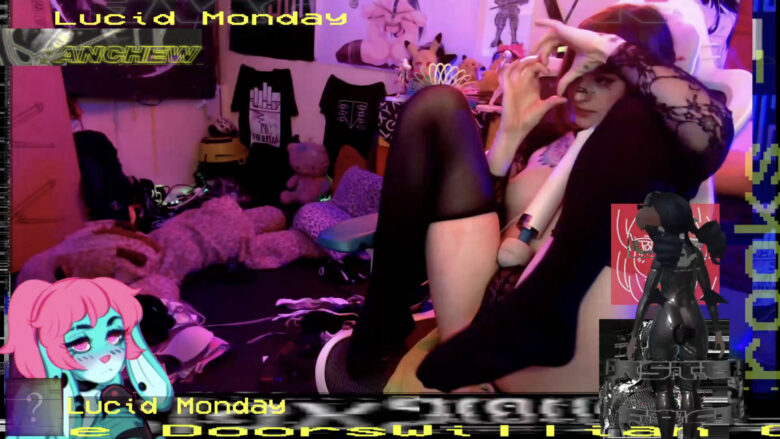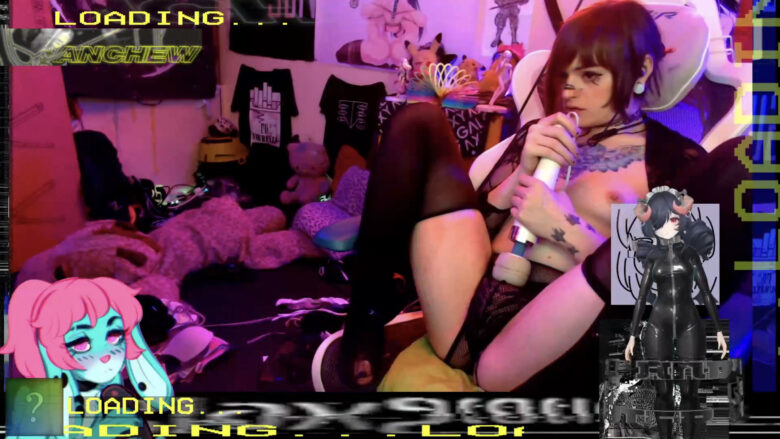 Real Name: Net
Followers: 30734
Birth Date: Dec. 11, 1901
Age: 99
I am: Trans
Interested In: Women, Men, Couples, Trans