There seems to be a maid running amok. Deserve_Dessert is seemingly not focusing on work as she has her hands busy with other things. Those other things being her cock that she is holding between her hands as she starts teasing herself while still keeping the outfit on.
I really enjoy a fully dressed tease. There's something so incredibly sexy about seeing a full uniform on display as there's just a little bit of nakedness in between and she is doing just that while giving herself a world of pleasure in between.
Deserve_Dessert is certainly maid to please in this gorgeous outfit!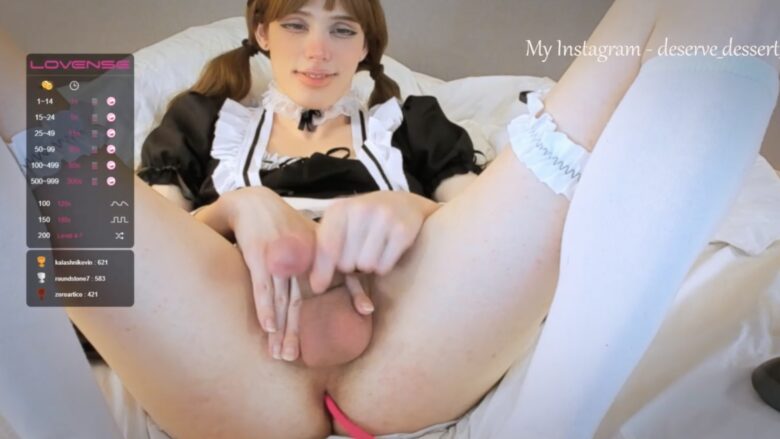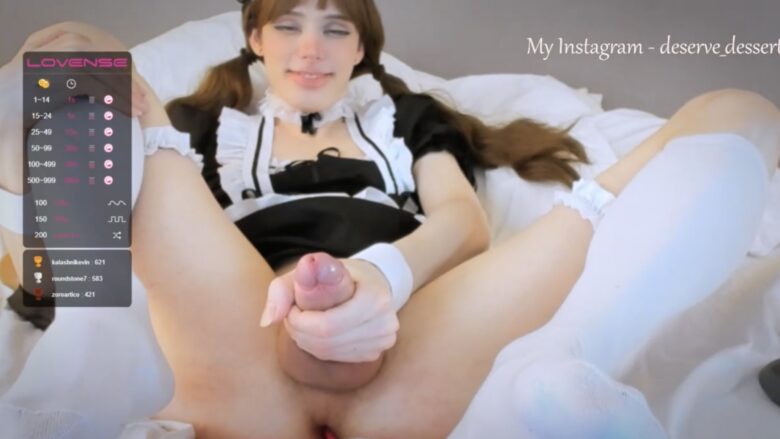 Real Name: Domi
Followers: 27955
Birth Date: Dec. 31, 1901
Age: 99
I am: Trans (Transfemme)
Interested In: Men