The sign in her room says "Be the best version of you" which in my humble opinion, Baby_Angeel has truly achieved. Not only is she looking like the most angelic creature to walk the Earth, but she's also seemingly with a little devil on her shoulder by the looks of things.
The babe is really having a lot of fun tonight – and she is looking to also include a little more jewellery into her play time as she takes out a butt plug. What's more, she is extra naughty and looking to tug away with a face full of pleasure and hands that are struck with the need to move.
I'm excited to see more of Baby_Angeel's sexy shenanigans!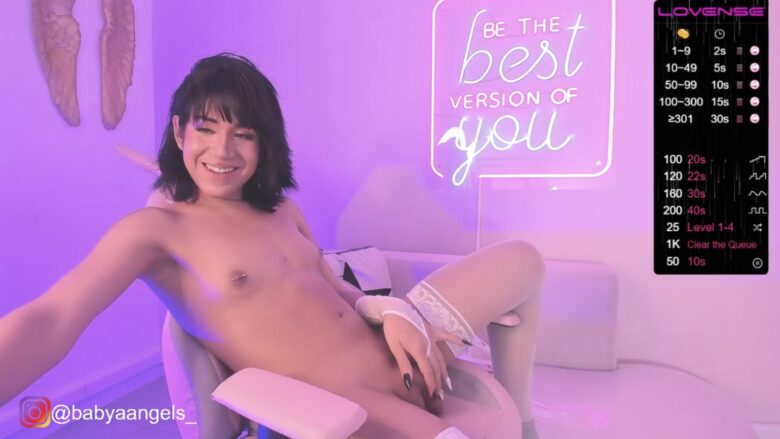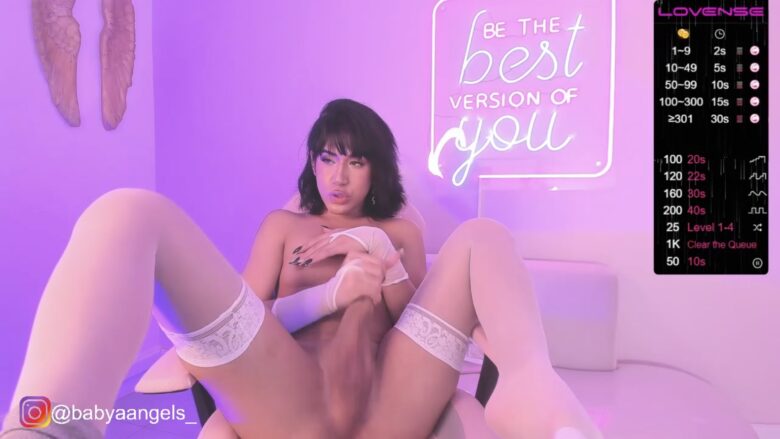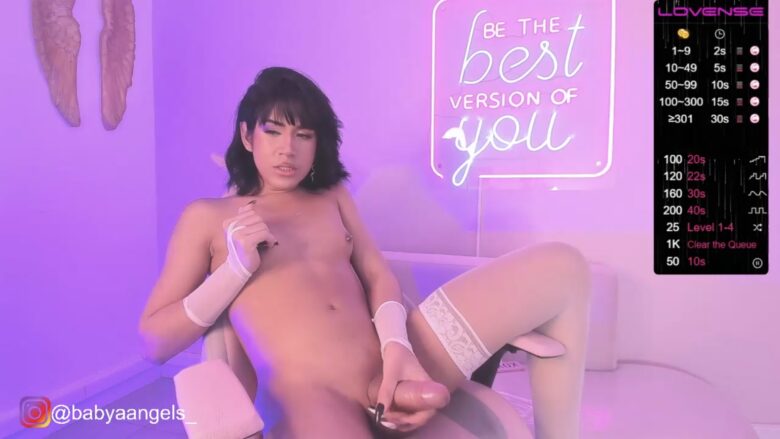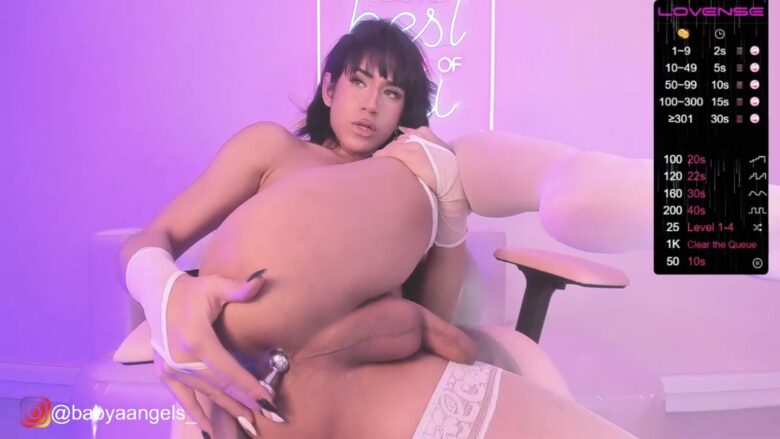 Real name: Sophia
Followers: 4289
I am: Trans (Transfemme)
Interested In: Women, Men, Couples, Trans
Location: Heaven