It seems that all the elves are busy preparing themselves for a busy Christmas. Tiago_Davis18 in particular is seemingly going on the naughty list seeing as she's very much not sticking to Santa's schedule. No presents for anyone but her lips – that are both pressed against one giant dildo.
I love the look. This very velvet hair, holiday-themed makeup goes incredibly well with the sparkles that are basically sticking to each bit of her body. I also really enjoy watching her go down on this dildo because she just seems to really be enjoying the experience – eyes closed, lips firm and everything.
It's the most wonderful time of the year and Tiago_Davis18 knows it!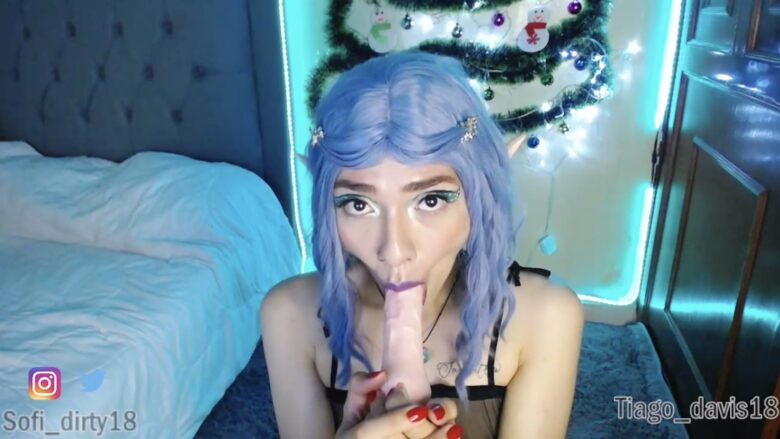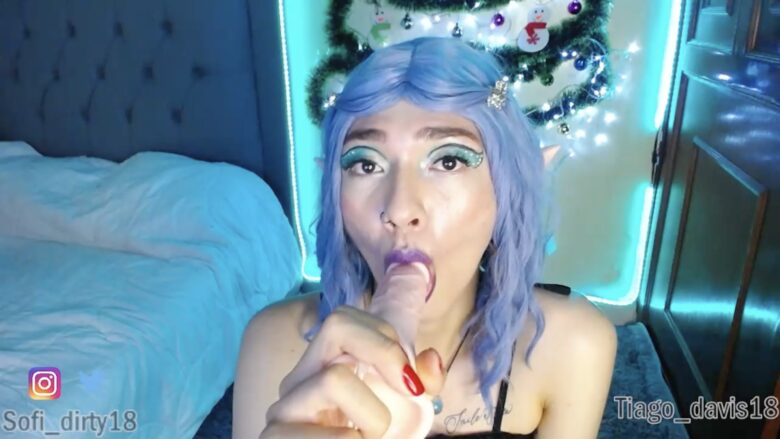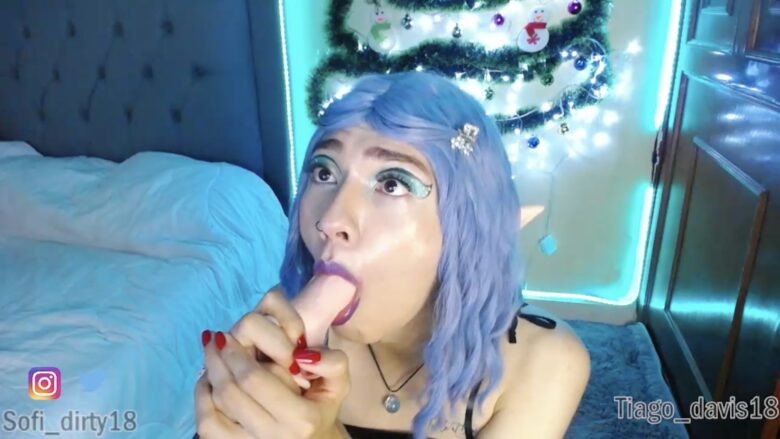 Real Name: Queen Sofi
Followers: 4267
Birth Date: Aug. 13, 2002
Age: 19
I am: Trans (Non-binary)
Interested In: Women, Men, Couples, Trans
Location: Silvermoon