Belka_Doll has put together a playlist of some seductive RnB tracks and they create the perfect mood in the room as I see the cutie doing a bootylicious tease.
Her booty is so magnificent that it takes me a second to even notice the cute pair of kitty ears right on top of her colorful hair. They add the purrfect amount of adorableness to the show as she gives her booty a few spanks and pulls out a special toy.
That toy is a pretty big looking dildo and she places it down right in front of the camera. It's not just here for decorative purposes, she plans to go for a naughty ride and I love to see how Belka_Doll teases the viewers by rubbing her booty up against it.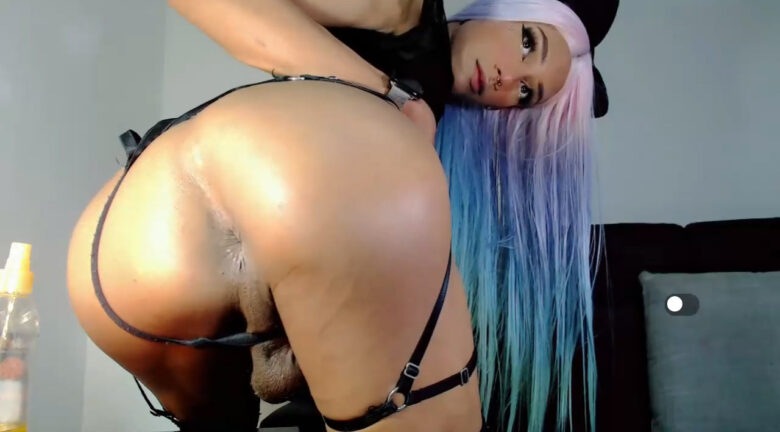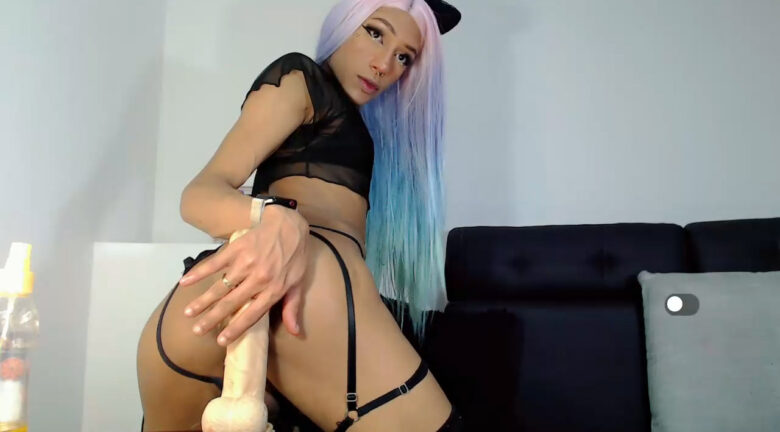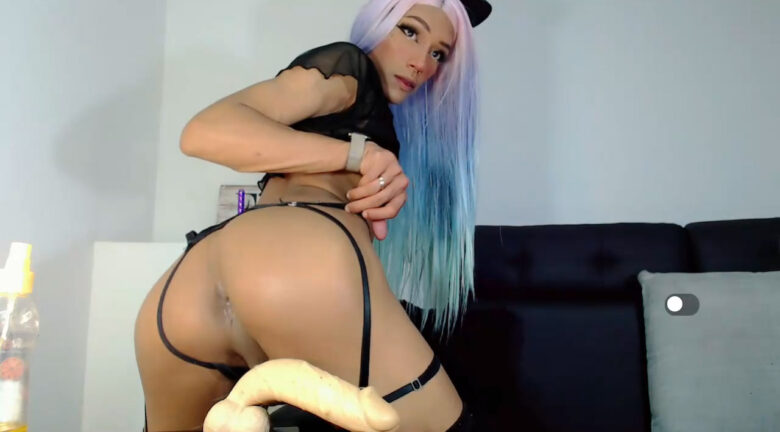 Real Name: Belka
Followers: 10498
Birth Date: Feb. 20, 2002
Age: 19
I am: Trans (Transfemme)
Interested In: Women, Men, Couples, Trans
Location: Manizales Colombia
Language(s): español
Body Type: delgado
Smoke / Drink: todo
Body Decorations: tatto