I see Gaby_Lovesexx wearing a very cute looking polka dotted dress and it's all part of her Minnie Mouse show.
She has taken this iconic character and turned her look into something very sexy as I see red lingerie covering the rest of her body and even some cute mouse ears on top of her head. The surprises keep coming as she sits down and pulls out her cock, making sure to lotion it up as she she starts touching herself with a very naughty smile on her face.
I don't know about Mickey, but I sure am stunned to see Gaby_Lovesexx's sexy take on Minnie Mouse. This tugging is leading up to a very happy ending and I know I'm there to see it.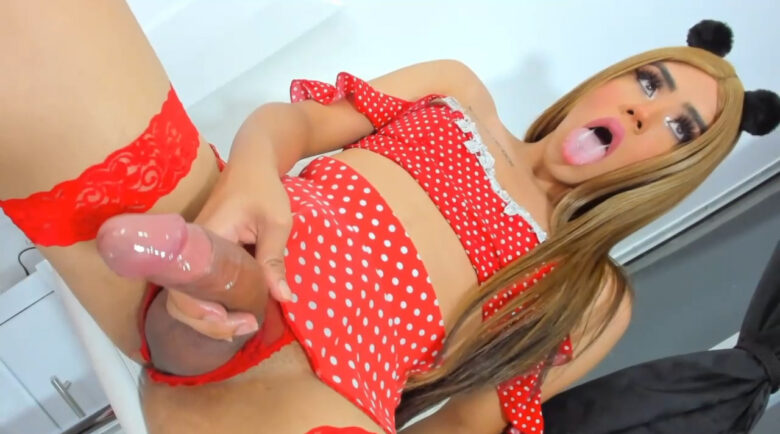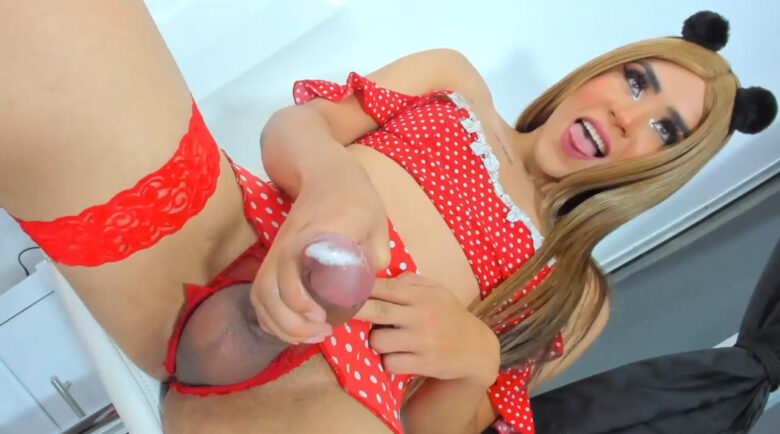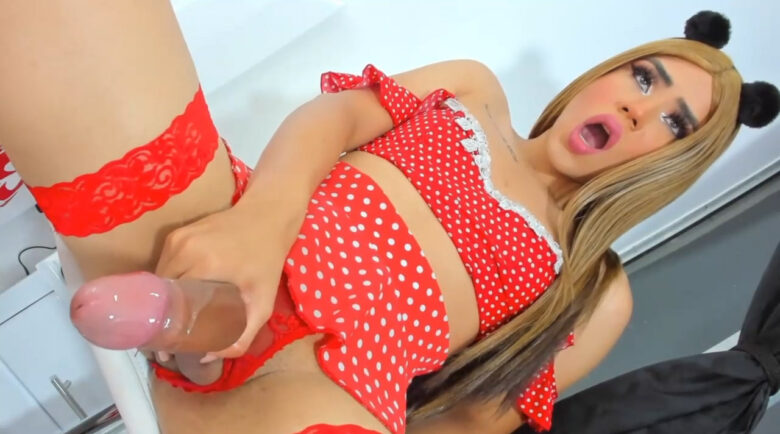 Real Name: Gabriela Grey
Followers: 10133
Birth Date: Dec. 12, 2000
Age: 20
I am: Trans (Transfemme)
Interested In: Women, Men, Couples, Trans
Location: cali valle del cauca
Language(s): Spanish / English
Body Type: XXX
Smoke / Drink: YES/YES