ValeriNicolSantana's bright blue hair captures my attention first as I take a peek into her colorful playroom.
That hair extends all the way down to a beautiful black and white costume. The combo makes her looks like she jumped straight out of a colorful anime and I can even see some colorful tattoos decorating her legs. She soon pops out her cock and squirts some oil all over it so this show can take a playful turn. A turn that involves a very sexy cock massage and the beauty slowly tugging herself.
ValeriNicolSantana's moves are very sensual and slow for the moment, but plan is to go faster and faster while holding off until the goal clears to actually cum. Sounds like a naughty mission to me!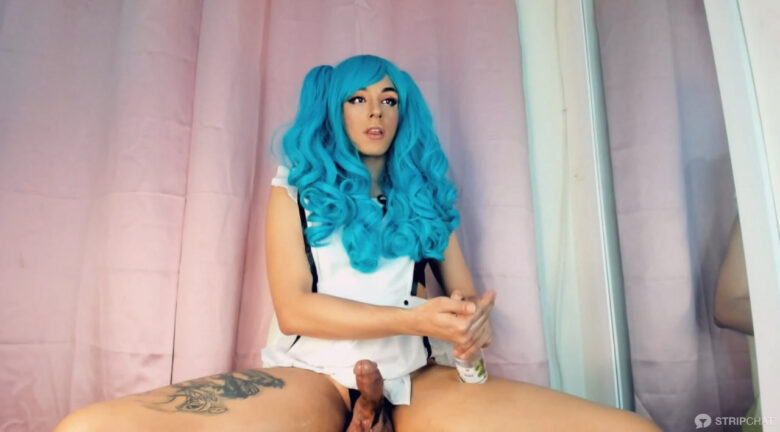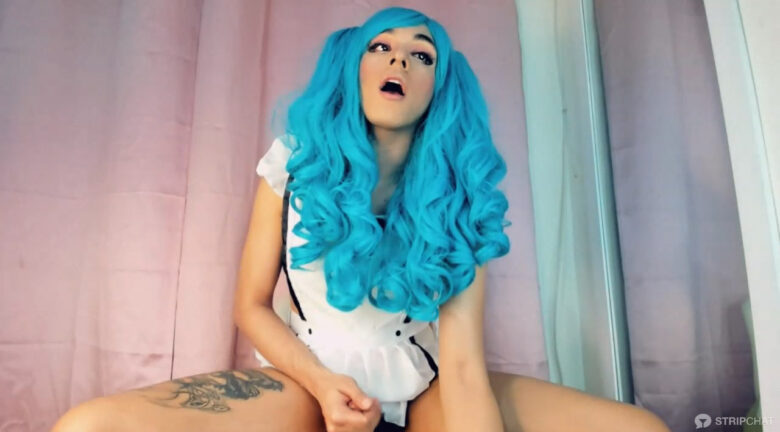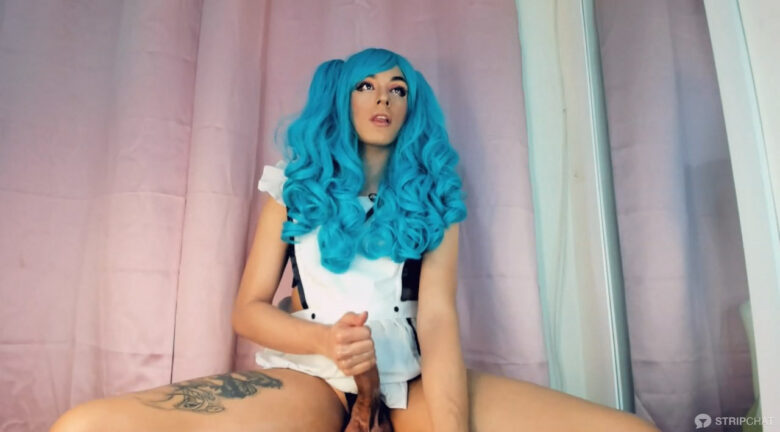 I am a dominant girl, sexual who likes dirty things loves clothes, I hope we get to know each other and enjoy a lot