The pure velvet that comes out of _HazelDust_ is the first thing that grabbed my attention, because all that nice pink is just something to marvel at. But then it's the babe's sexy tattoos that crawl up her arm and give her a bit of a badass streak to her.
And then comes the dildo. While she still has a lot of pink accessories on her, there's no denying the pink dildo that she also combines with the Lush right into her ass so she can have some nice anal time in the midst of it – and I'm really loving the pace and intensity with which she's playing with.
I can't wait to see more of _HazelDust_!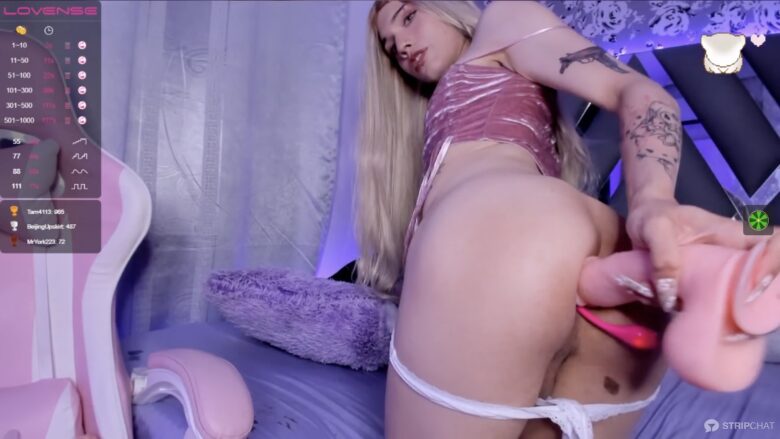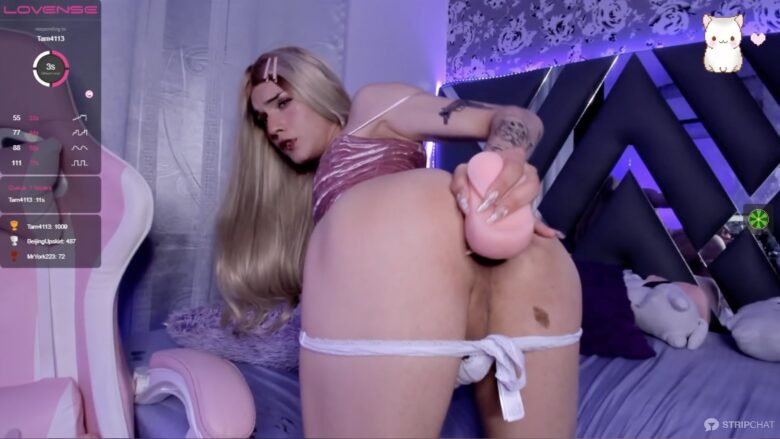 Interested in: Everybody
Languages: English, Spanish
Age: 18 years old
Body type: Skinny
Specifics: Big Ass, Small Tits, TS (transsexuals), TG (transgenders), TV (transvestites), Trimmed, Shemale
Ethnicity: White
Hair: Colorful
Eye color: Hazel
Subculture: Student