The baddie look never looked so good. The slicked back, black hair, the on point makeup including the lashes and the luscious lips, the stare that just speaks to a thousand teases and Kendall_Stefanny's incredible art that lingers down her arm is all I needed to get into the show of this hottie.
 
The babe is just about beginning her descent into pure pleasure. Her hands are firmly wrapped around her cock and she takes her time between teasing, pausing, picking up the pace, slowing down, pausing, and teasing again. This sort of cat and mouse dance is really elevating the mood in the room and there's more to come.
 
Notably, Kendall_Stefanny herself!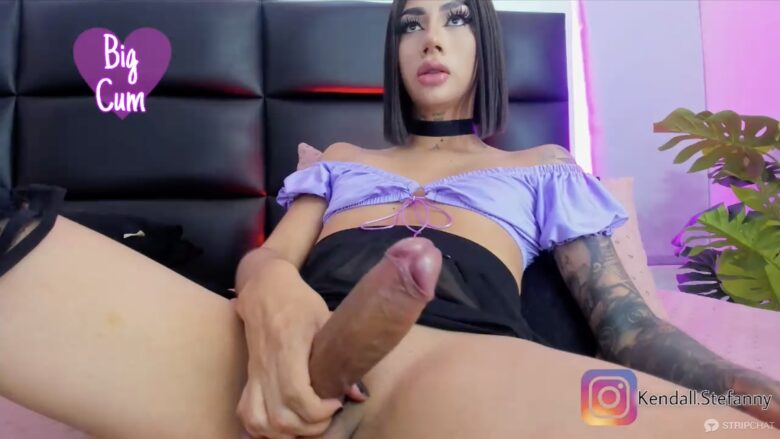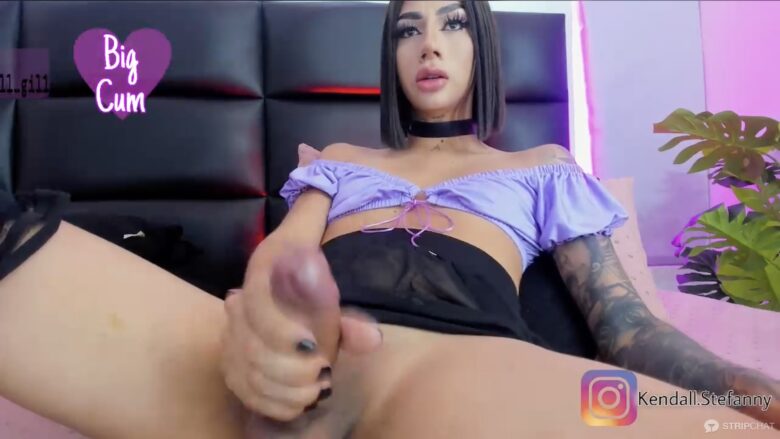 Interested in: Everybody
Languages: English, Spanish, French, Italian
Age: 20 years old
Body type: Skinny
Specifics: Shaven, TS (transsexuals), TG (transgenders), Trimmed, Big Cock
Ethnicity: Latina
Hair: Black