On the sixteenth day of Christmas Valeriahornyxxx showed off: her pretty cock, her gorgeous smile, her stroking perfection, her pretty tattoos, her bit lip, her curvy figure, her teasing ways, her milky skin, her raven hair, her interstellar curiosities, her beautiful eyes, her cat-like eyeliner, her perky titties, her peachy bum, her wandering eyes, and a big need to please!
The holiday season is full of festivities and all things being… holy. Valeriahornyxxx has decided to be holy in other ways and get herself a nice stroking going, as she prepares for the pounding ahead. I always appreciate watching this curvy babe because her teasing is top-notch – the slowest, most deliberate touches coupled up with the most gentle of strokes that make for quite a show.
And there's more to come with Valeriahornyxxx!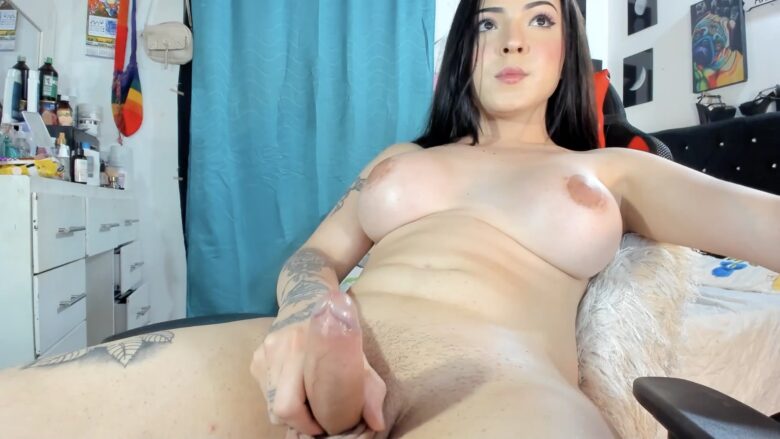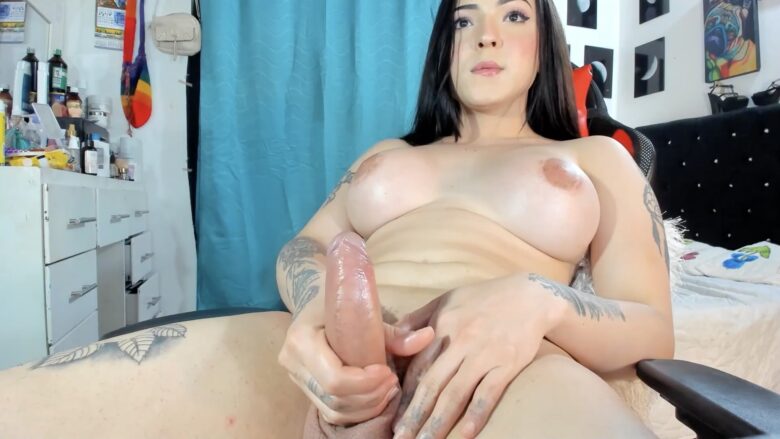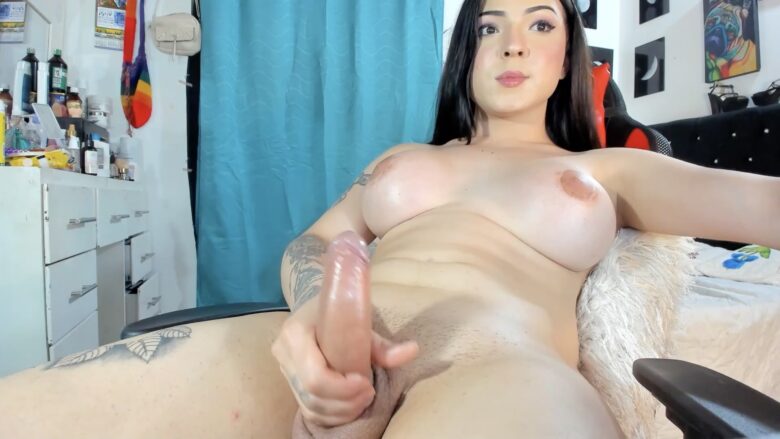 Real Name: Valeria
Followers: 10909
Birth Date: June 19, 1999
Age: 22
I am: Trans
Interested In: Women, Men, Couples, Trans