The outfit Katylilprincess is wearing today is truly fit for a princess and I love taking a peek into her personal castle of wonders.
Her black dress has so much satin hanging down from it that even whens he sits down, it manages to cover the entire chair. She has paired it up with some red high heels and the whole combo looks unbelievably stylish and sexy. The royal beauty even shows off how flexible she is by lifting her legs high up in the air despite the heavy high heels and stroking her cock at the same time.
Now that is a very impressive feat and I love how seductively Katylilprincess puffs on her vape while waiting for the next naughty activity to perform.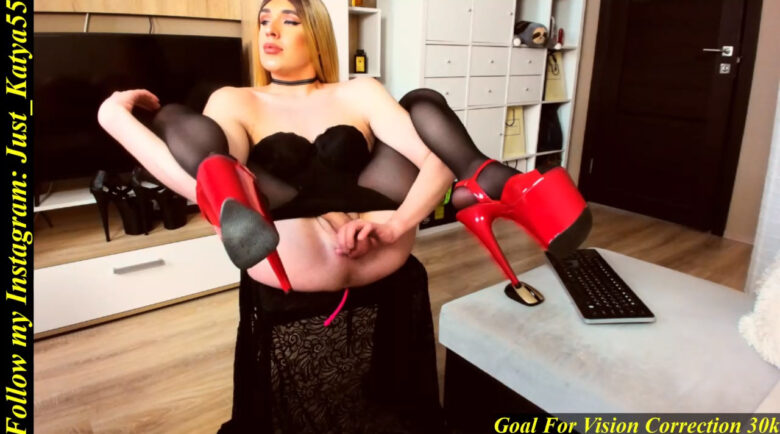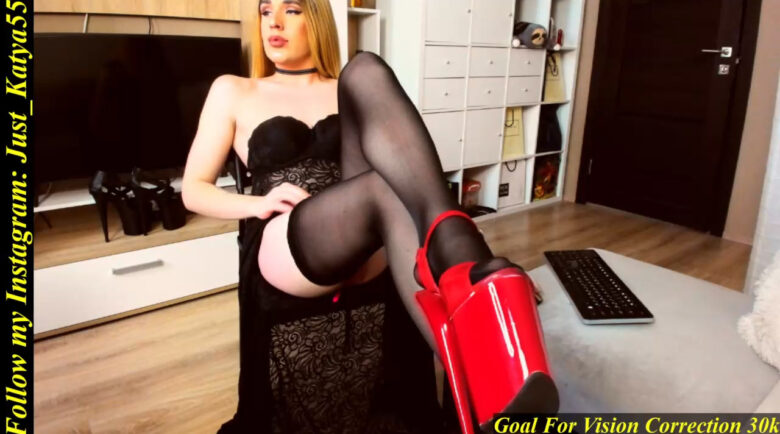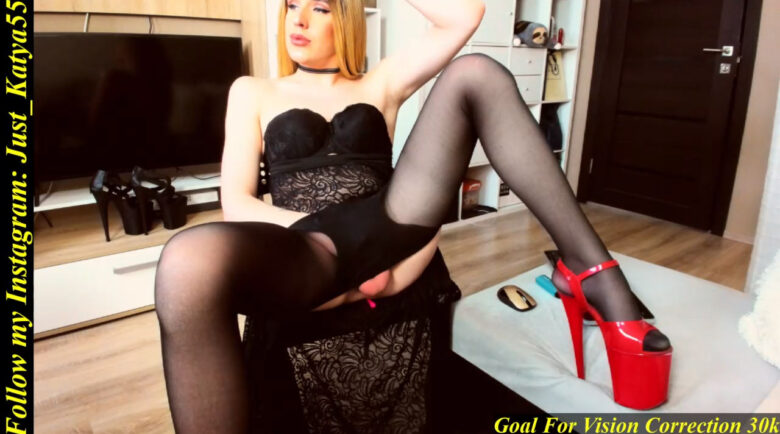 Real Name: Katy instagram @Just_Katya55
Followers: 9036
Birth Date: July 23, 1997
Age: 24
I am: Trans (Transfemme)
Interested In: Women, Men, Couples, Trans
Location: 5 miles away
Language(s): English
Smoke / Drink: every day good day 🙂
Body Decorations: tatoo