Twiinkie_Pie is bringing me back straight to the emo days of the early 2000s with this outfit – lots of plaid, lots of red and lots of black to add on top of it all. She's chilling like a villain in her room with her eyes closed shut, with a butt plug vibrating deep between her legs as she lets out a whole lot of moans.
The babe spreads her legs every once in a while to reveal her gorgeousness and play with her dick as every other good feel completely overtakes her. Between the moans and the tugging, it's a whole performance of pleasure that's happening in her room and with a lot more teasing to come.
And I can't wait to see all of Twiinkie_Pie!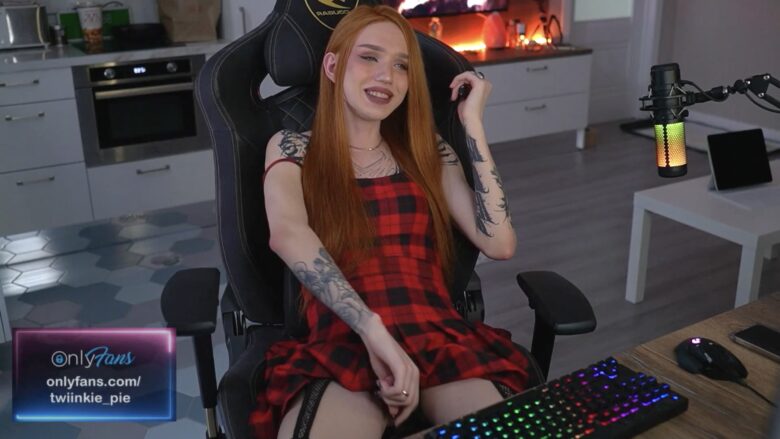 Real Name: Maria
Followers: 74467
Birth Date: Nov. 14, 1999
Age: 22
I am: Trans (Transfemme)
Interested In: Women, Men, Couples