Some catchy tunes welcome me into Evony_smartt's personal paradise and what I see is the cutie looking absolutely gorgeous in a vibrant and colorful outfit.
Pink ribbons on top of her head match the pink lingerie as she takes the camera close between her legs and shows off her vibrant socks. They are like two rainbows brightening up the whole room as she slides her panties off and reveals another colorful surprise underneath – a Lush. It goes buzzing with each tip as she starts touching her cock and moaning ever so gently.
This particular tug tease is leading Evony_smartt straight into a full cumshow as soon as the first goal clears. Until then, I'm here to admire how vibrant and colorful she looks as she brightens up the day.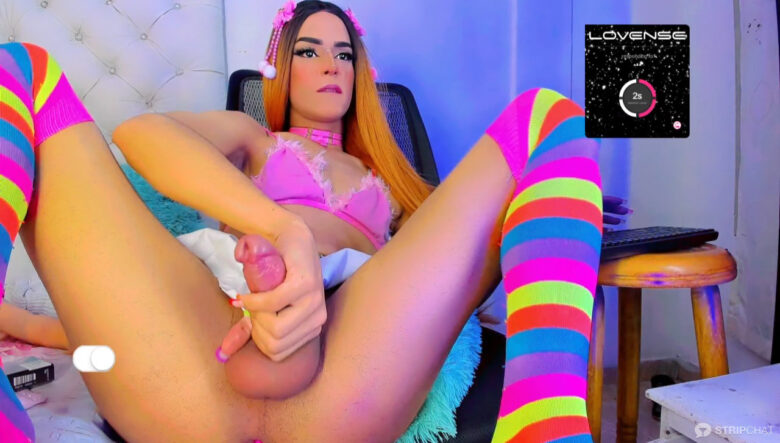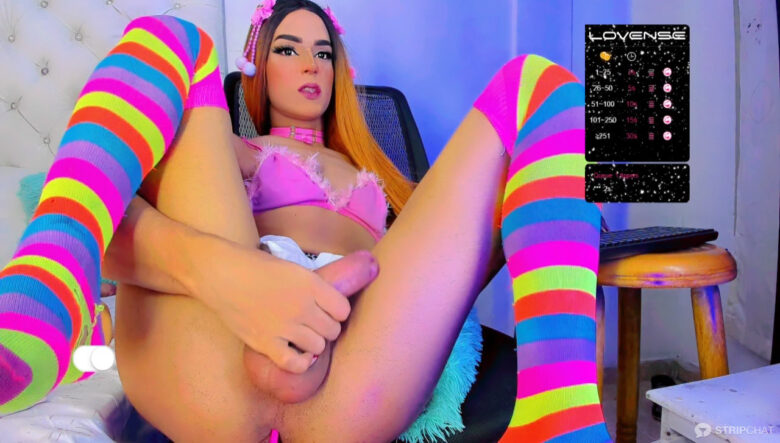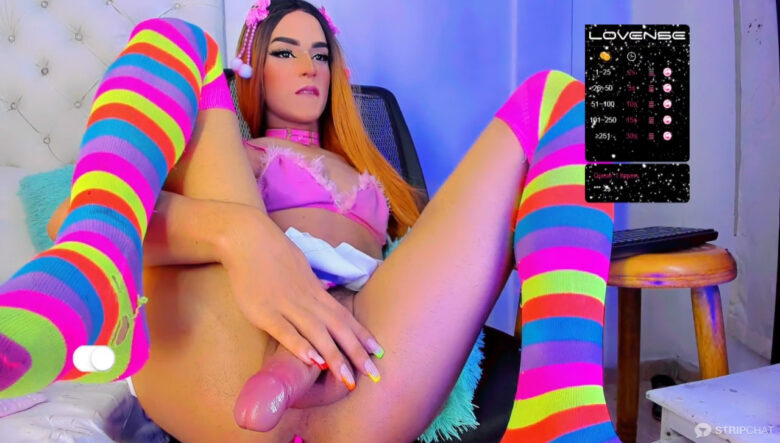 From:Colombia
Languages:English, Spanish
Age:19 years old
Interested in:Men
Body type:Skinny
Ethnicity:Latina