Pixelated pink clouds rain down all over Sweet_pinkberry's Lovense menu and it's a nice hint to how pink, cute and colorful their entire show is.
I'm loving how pink their hair looks and how well it goes together with the rest of this white outfit that even shows off some kitty-themed cleavage. Things turn a bit naughty when they pop out their cock and start stroking it gently while letting out some very adorable sounding moans. I can even see a cute animated kitty at the bottom of the screen getting more and more excited about all of this.
There's certainly lots here to be excited about and I love how Sweet_pinkberry mixes together cuteness and naughtiness into one unforgettable show full of sexy teases.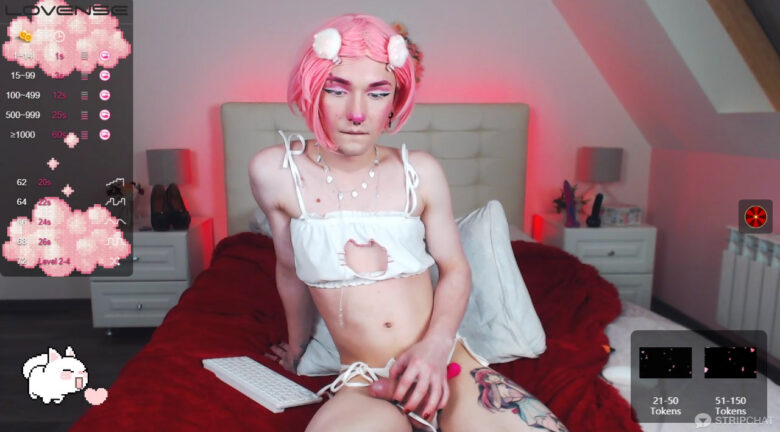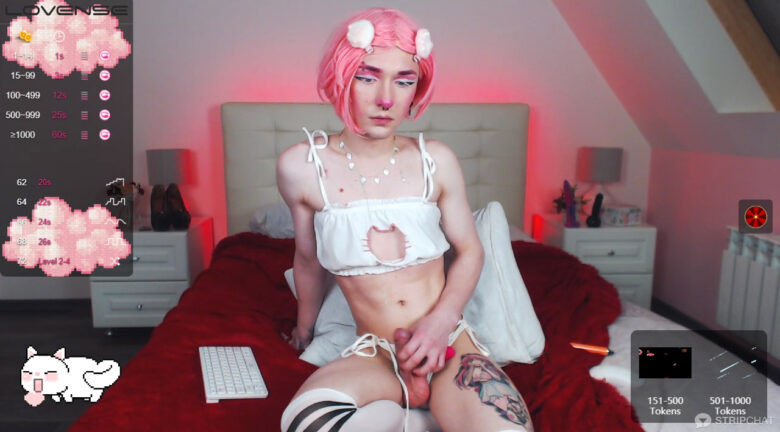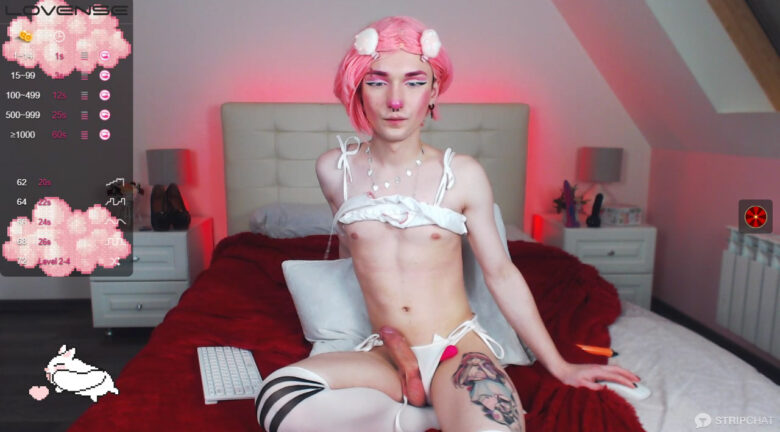 Languages:English
Age:20 years old
Interested in:Everybody
Body type:Skinny
Specifics:Uncut, CD (crossdressers), Shaven
Ethnicity:White
Hair:Other
Eye color:Grey
Subculture:Romantic
Social links:Twitter