I've seen Captain Marvel do many things – take down alien spaceships by herself, kick ass in intergalactic space and on Earth, not move a budge when big bad Thanos tried to headbutt her – but I have not seen her in the edition that Stormytt_ is bringing her in.
 
In fact, she's quite busy with the tugging when I enter the room. The costume is all there with all the right equipment attached onto it, aside from that one hole between her legs that has her dick coming out from which she is busy playing with.
 
Captain Marvel is a busy lady, and Stormytt_'s Captain is busy playing!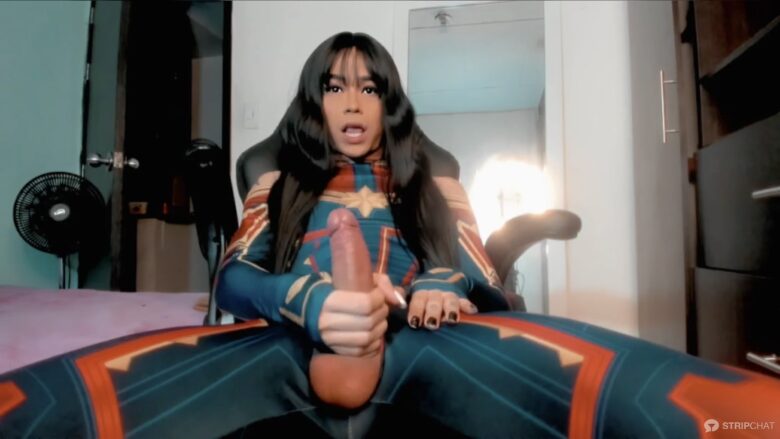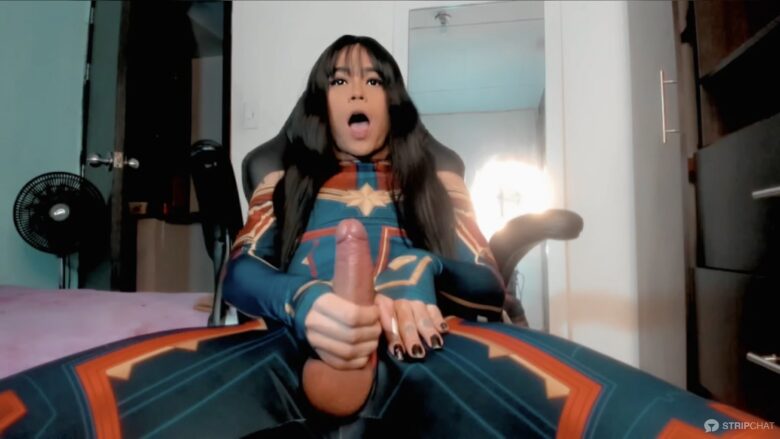 Languages: English, Spanish, French, Italian
Age: 19 years old
Interested in: Everybody
Body type: Skinny
Specifics: Big Ass, Shaven, Small Tits, Big Cock, TS (transsexuals), TV (transvestites), TG (transgenders), Shemale, Trimmed
Ethnicity: White
Hair: Black
Eye color: Brown
Subculture: Student