There's a big, pink dildo in one of Mistress_Dullahan's hands right now as her other one slowly starts removing her panties and I think I have found myself in her kinky world at the right time!
She demonstrates some fantastic playfulness by stroking her cock while sucking on that dildo at the same time. I love all the playful glances she gives and how gorgeous her arm tattoos look as she teases on top of a colorful chair.
Mistress_Dullahan's pants are off completely and the blowjob tease just keeps getting more and more intense. I truly believe she is having a great time and I love how she even takes the time to pull her own hair back as a fun extra bit of kink.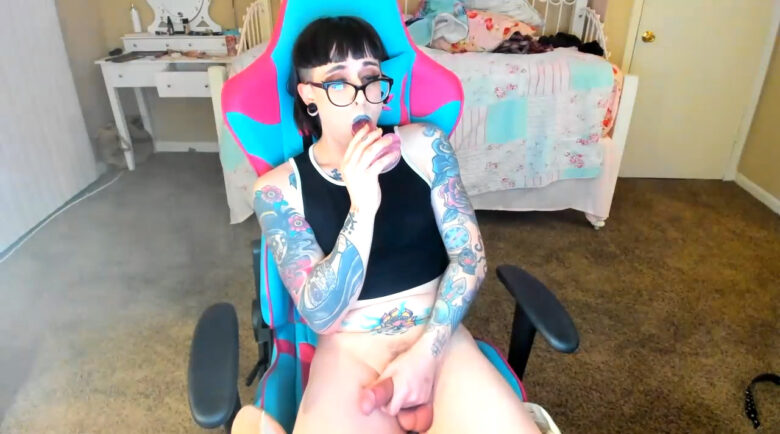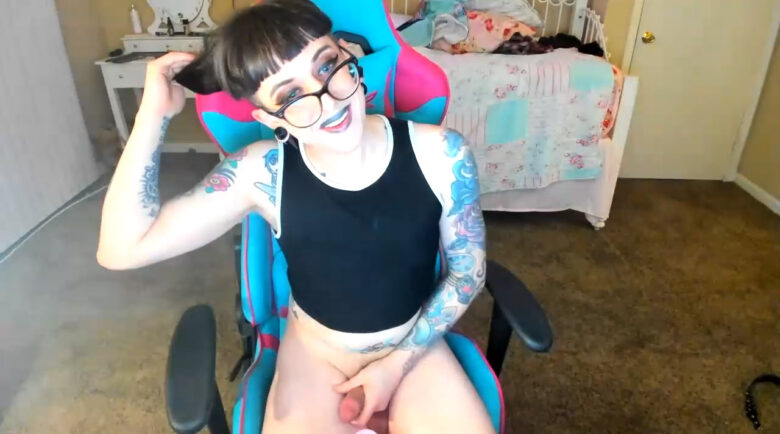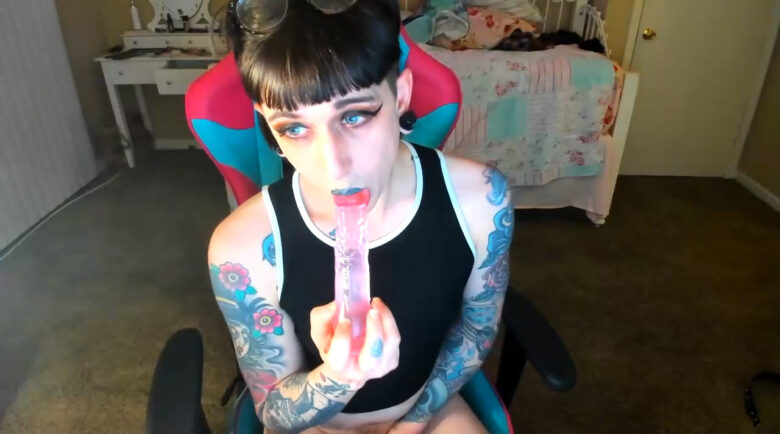 Real Name: Celty/Kitty/GoodGirl
Birth Date: Feb. 16, 1992
Age: 29
I am: Trans
Interested In: Men, Women, Trans, Couples
Location: Louisiana, United States