Cobwebs and pumpkins make up the background behind _Veenus as she seductively teases her stunning body.
Her long hair flows all over a black latex outfit. It matches how dark and sexy her gloves look as she glides her hands all across her shaft. I love seeing her long fingernails tease the tip of that cock while she look at the camera with a very naughty smile on her face. I even catch a glimpse of a beautiful rose tattoo right next to her shoulder that looks very cool.
Even though there's a big spider right there next to her, it takes me a long while to even notice it. All of my attention is on how gorgeous _Veenus looks and how much style she is serving with each new pose.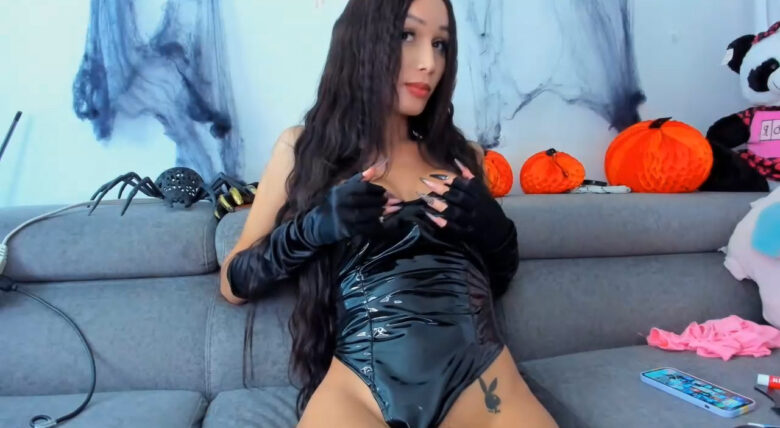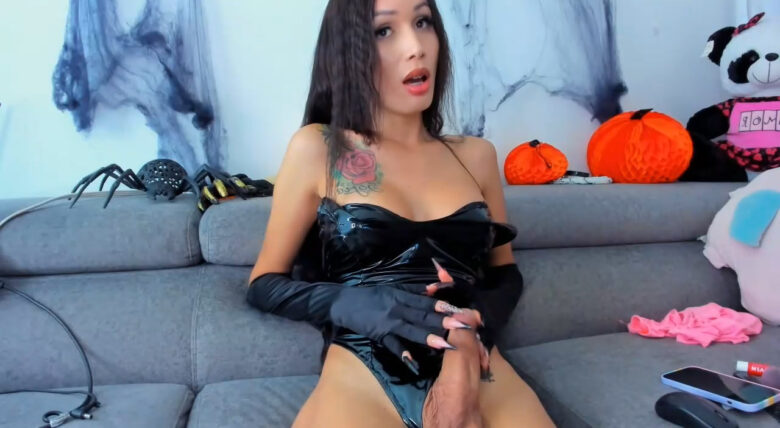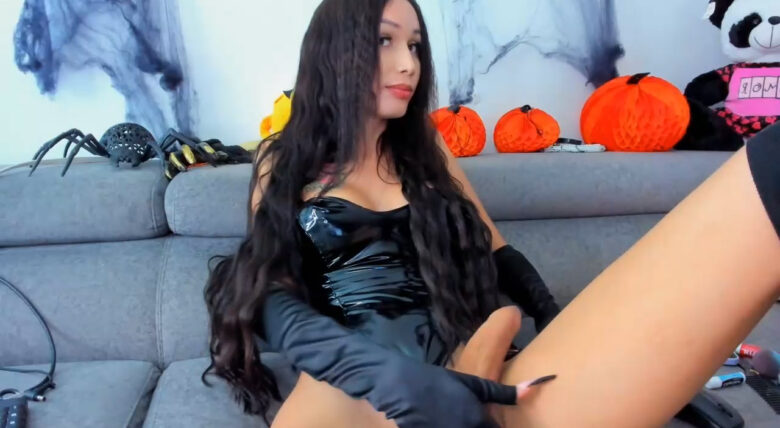 Real Name: stephany suscribe to my onlyfans https://onlyfans.com/veenus_
Followers: 52446
I am: Trans
Interested In: Men, Women, Trans, Couples
Location: Antioquia, Colombia
Language(s): español