Pikachu is just one of the absolute most adorable Pokémon there are. His cute chubby cheeks, the adorable 'chu's and naturally, the electric personality all make for quite the darling creature. Mabelsherman is all that and more – with quite the adult looking performance.
In fact, the onesie she has on is hitched down on her chest and with a massive hole between her legs to show her panties as well as her member that she so gently pushes out for just a few minutes before putting it back like a true tease.
Once Mabelsherman gets on all fours and pushes her butt in the air, is when things go from a buzz to an electrifying tease that is bound to cause a sexy storm!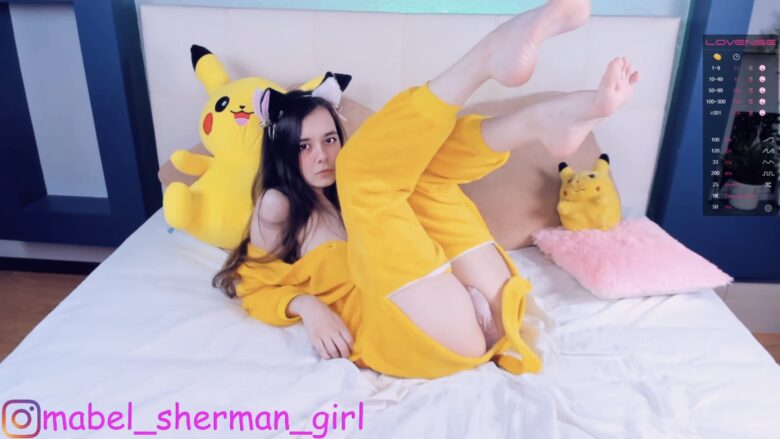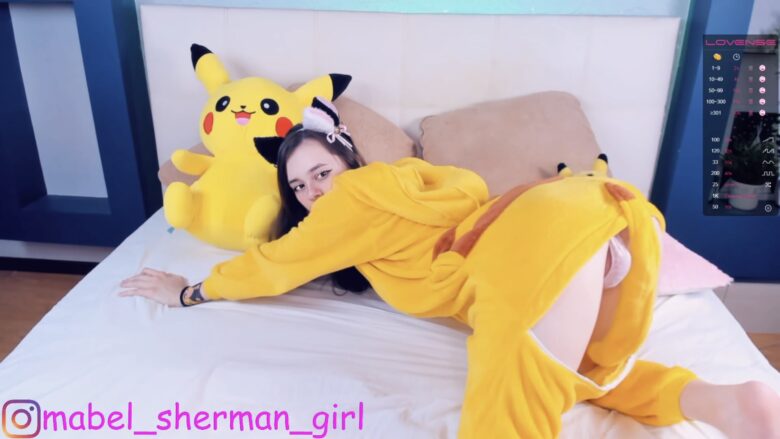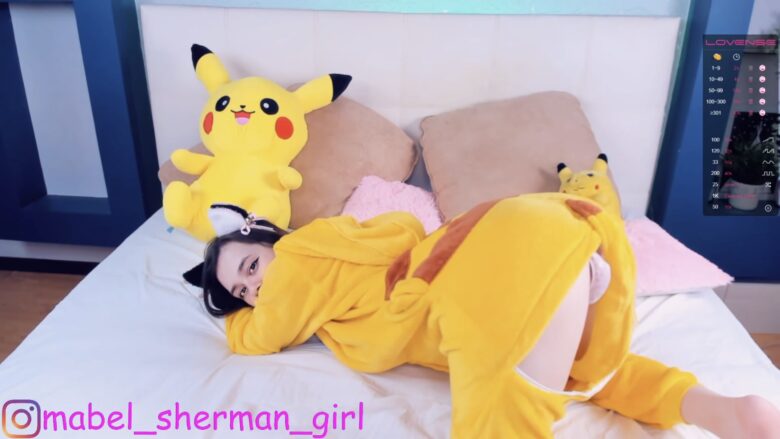 Real Name: Seri
Followers: 70936
Birth Date: Feb. 4, 2003
Age: 18
I am: Trans
Interested In: Women, Men, Couples, Trans
Location: My home