Horror fans and Halloween lovers all love a bit of vintage and a lot of the classics. That's why seeing Arianamoon getting herself draped in the robes of Ghost with the Most AKA the trickster ghost AKA Beetlejuice AKA Betelgeuse puts a huge smile on my face.
The outfit is as recognizable as anything because who can forget those black and white stripes on the top and bottoms and the way they drape down Arianamoon's body, cupping every curve and every line she has – only to stop at the bright green hair on the top of her head as she offers a sly smile – almost as if her ghostly desires are about to do something naughty
Bio-exorcism or a sexy performance, Arianamoon can do both in this cosplay!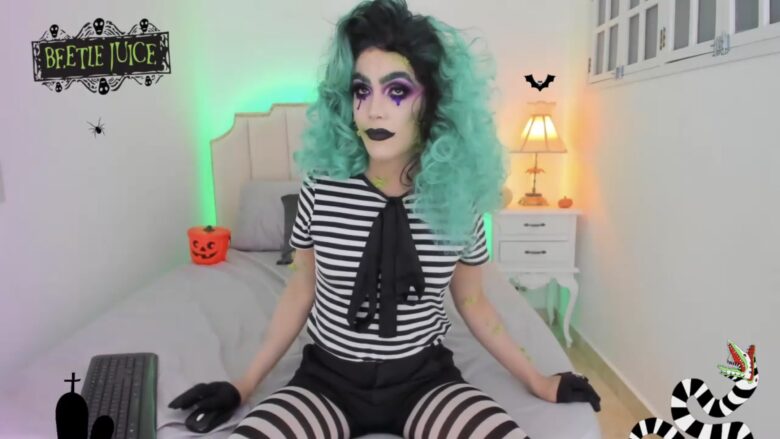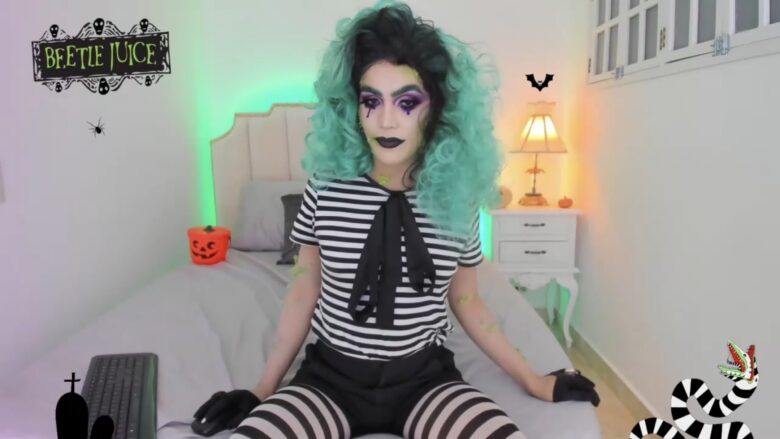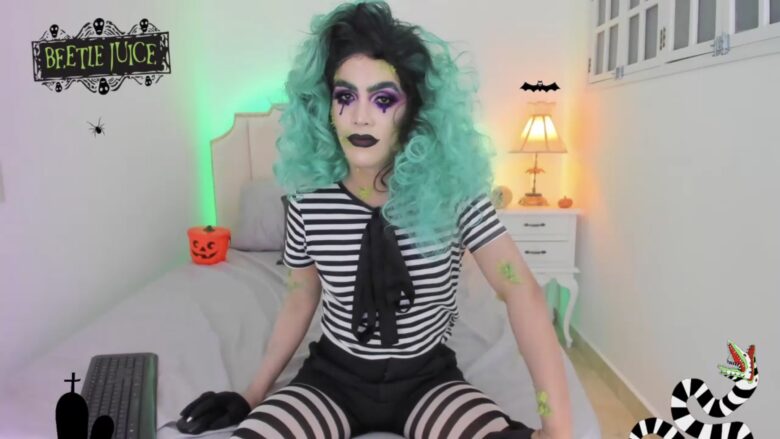 Real Name: Ariana Moon
Followers: 13155
Birth Date: Dec. 26, 2000
Age: 20
I am: Trans
Interested In: Women, Men, Couples
Location: Colombia