Limtini is switching her current top for an even cuter looking one with a cow drawn on it. Now this top can be shown off during a spankin' good dance tease.
She gets up and starts posing for the camera right next to all of her paintings. Her own poses almost look like they are mimicking the ones on the paintings, until she takes things to a naughtier level and starts spanking her booty. This is when I notice the cute fluffy tail poking out from between her cheeks. It's there thanks to a butt plug and it look adorable.
Cute, sexy and fun all in one – Limtini knows how to put on a show and I can see even more toys getting ready to join in soon.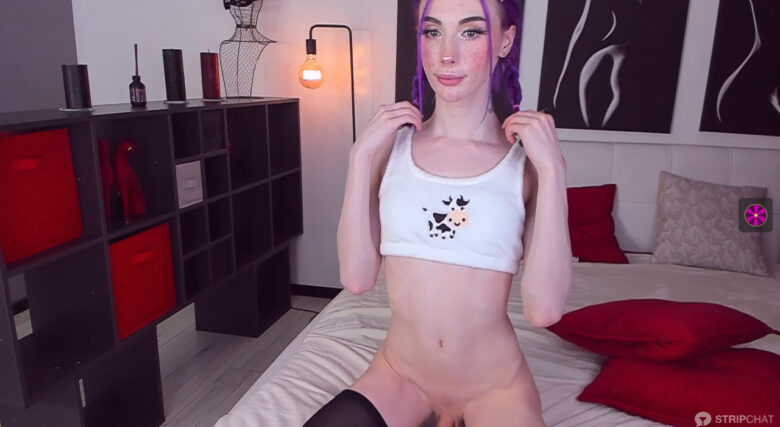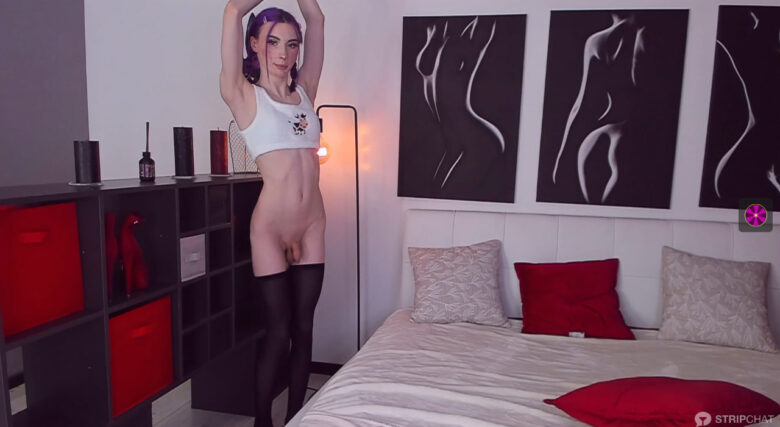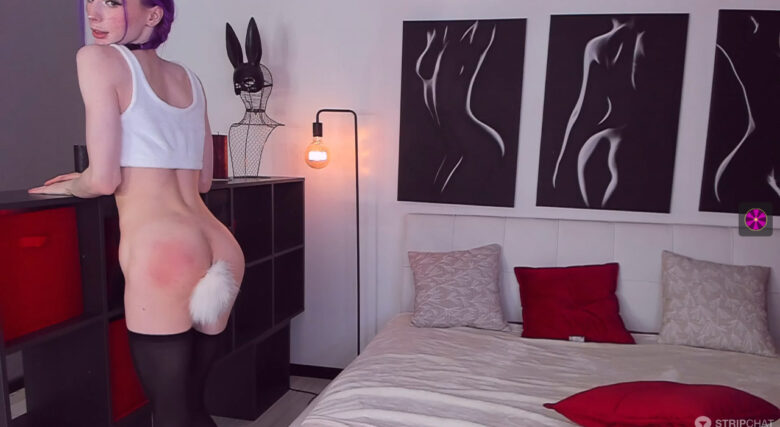 Languages:English
Age:20 years old
Interested in:Everybody
Body type:Skinny
Specifics:TS (transsexuals), TV (transvestites), TG (transgenders), CD (crossdressers)
Ethnicity:White
Hair:Black
Eye color:Blue
Subculture:Student