Kimi_hot is slowly taking off her panties while posing on top of her bed. As soon as the panties drop to the floor, she squirts some oil all over her booty and starts massaging each cheek until they glow underneath the lights. What a fantastic tease to see when taking a peek into her room!
The beauty continues twerking her booty while playing around with the Lush sticking out between her legs. I love the filter she adds in the middle of it all that creates a pink haze around the borders while also making some hearts shower down on the screen.
The playfulness continues even when Kimi_hot turns around, because she now she gets to tug on her cock while also grabbing a big dildo to play with.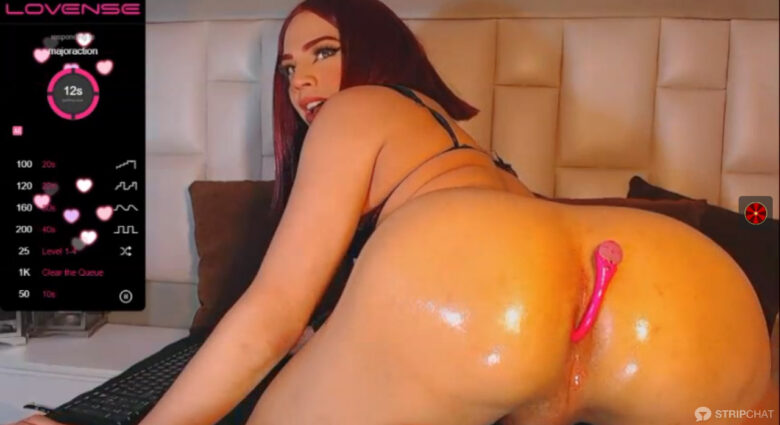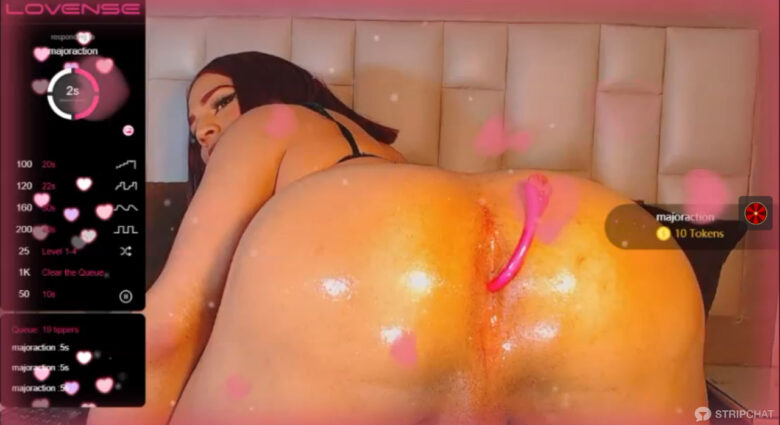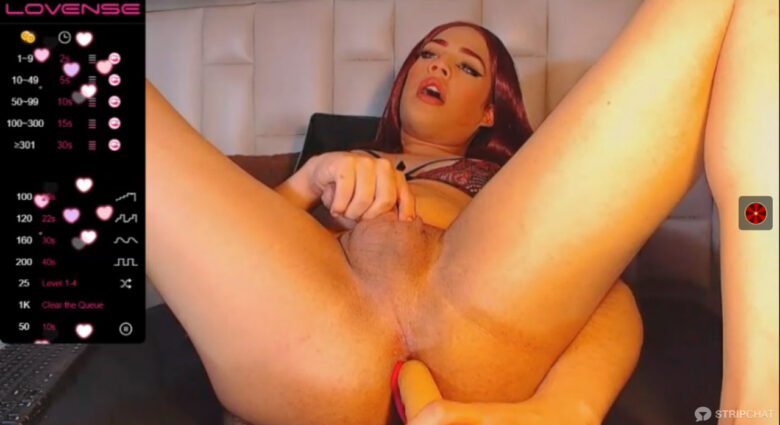 Hi dear ! My name is Kim Hot.

I am an unusual girl, the truth is I love to be subjected and treated in the most sexy and perverted way, I enjoy this, as I also love to be in control sometimes, I can be your schoolgirl or a lover with a lot of control over you