The music playing in Patty_Jenkins_'s room isn't the only sound I hear as I take a peek at her show. I can also hear the gentle purr of two vibrators working together.
That purr makes for a purrfect hint at exactly what is going on as my eyes are quickly drawn to the toys she is playing with. I first notice the bigger virator wand she is rubbing against her cock, but there's also a smaller Lush tucked away underneath. Both of them certainly have her kitty ears perked up while she bites her lower lip and teases everyone watching.
Patty_Jenkins_'s panties have already come off and so will the rest of her outfit as soon as the first goal clears. Both of these purring toys are here to make sure she gets there even faster!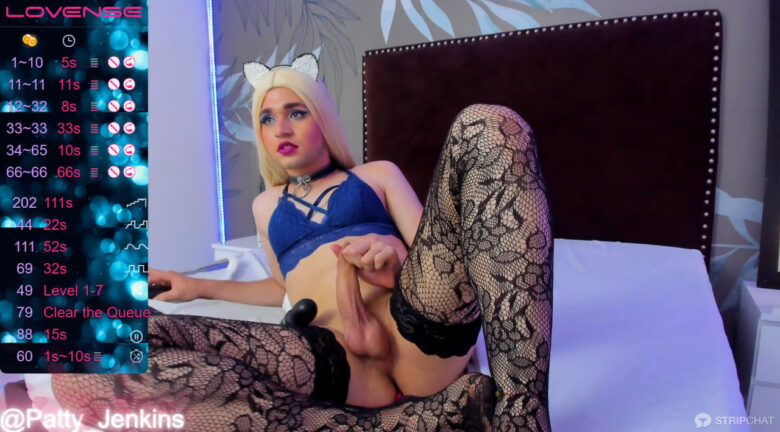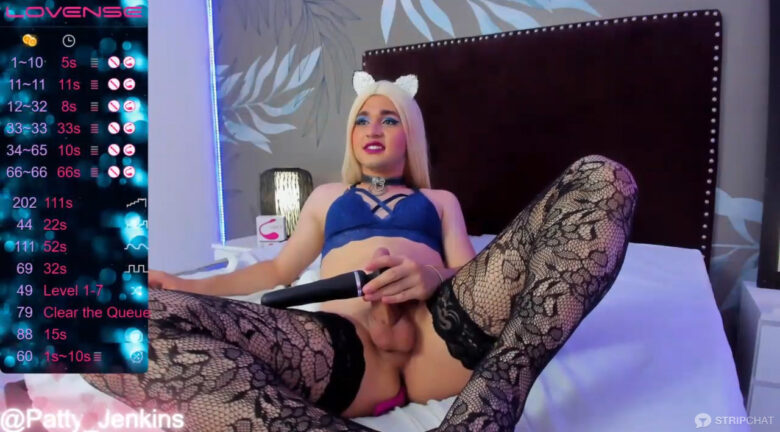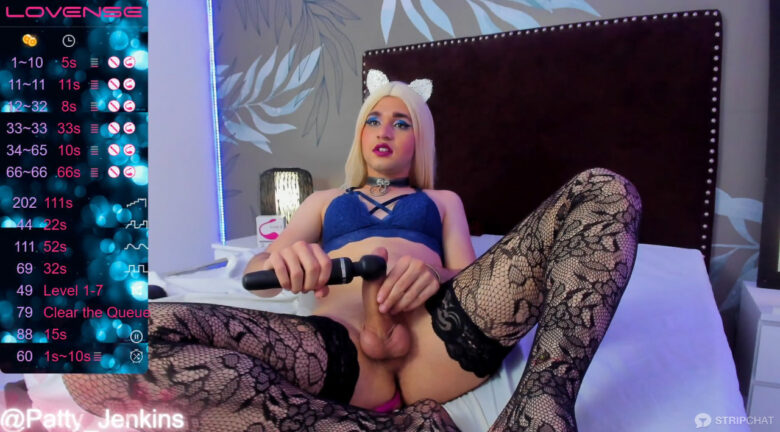 Name:Jenkins
From:Colombia
Languages:English, German, Spanish, French, Dutch, Russian
Age:21 years old
Interested in:Everybody
Body type:Medium Build
Specifics:Big Ass, Shaven, Small Tits, Big Cock, TS (transsexuals), CD (crossdressers), TG (transgenders)
Ethnicity:Latina
Hair:Other
Eye color:Brown
Subculture:Romantic