I've not seen too many human pretzels in my life, but Kendall_Bitch is definitely one of them! The redhead cutie has both legs behind her head as she moves her hands to get a better grip on her member with the biggest smile on her face.
She's somehow managing to do that and type at the same time which is a pretty impressive feat, and this tease is far from ending. In fact, she's just sliced the fishnets between her legs for both easier access and a better shot.
And away I go to see more of Kendall_Bitch's show!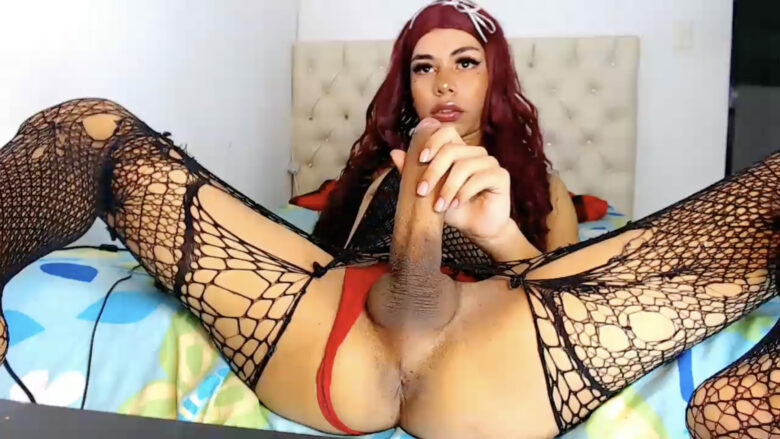 Real Name: Kendall MacClarens
Followers: 862
Birth Date: April 12, 2002
Age: 19
I am: Trans
Interested In: Women, Men, Couples, Trans
Location: Departamento del Valle del Cauca, Colombia