There's nothing like a good kitty outfit to kick off the night of kink. Camila_Valenc1a is perfect, or well, purrfect for it as she's completely wrapped in black lace and a lot of see-through-ness as she takes center stage on her bed as I enter the room.
Her hands are busy between her legs and her eyes are as alluring as ever while she bites her lip in an attempt to stifle her moans. With her butt pushed backwards and her gaze piercing, this looks like quite the kittenish tease.
And I can't wait for more of Camila_Valenc1a!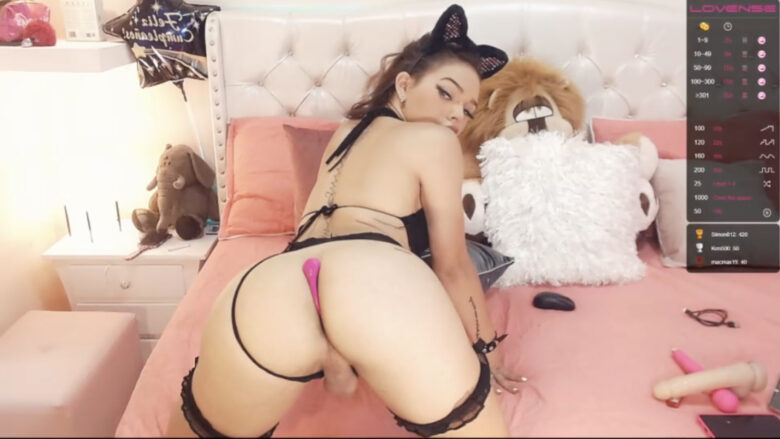 Real Name: Camila Valencia
Followers: 11181
Birth Date: April 23, 2002
Age: 19
I am: Trans
Interested In: Men, Women, Couples
Location: colombia