It always makes me very excited to catch a glimpse of something with a bit more color to it. Fenix_Drag for example has decided to go for teal, getting into the tease with a great amount of passion as she looks like she came straight out of an anime with that hair and that look.
I really love the way in which she's so calm about things despite the fact that she has a cock ring and not one but two Lushes in her bum that are keeping her busy as she keeps one hand on her cock at all times to tug. It's quite the pretty sight to see – as is seeing the babe get closer to bliss.
I can't wait to see more of Fenix_Drag!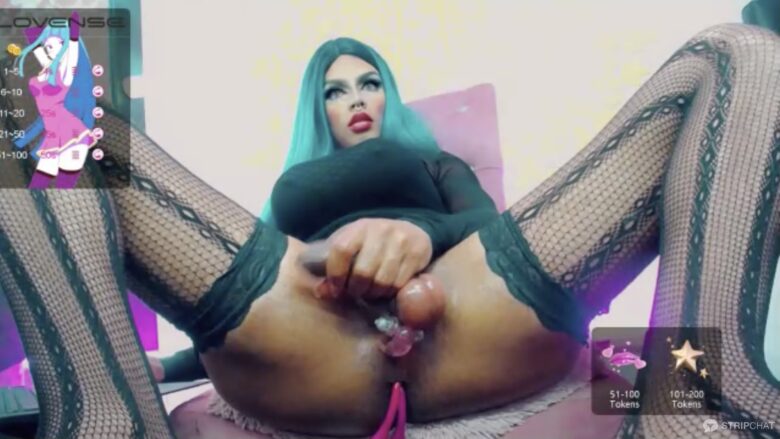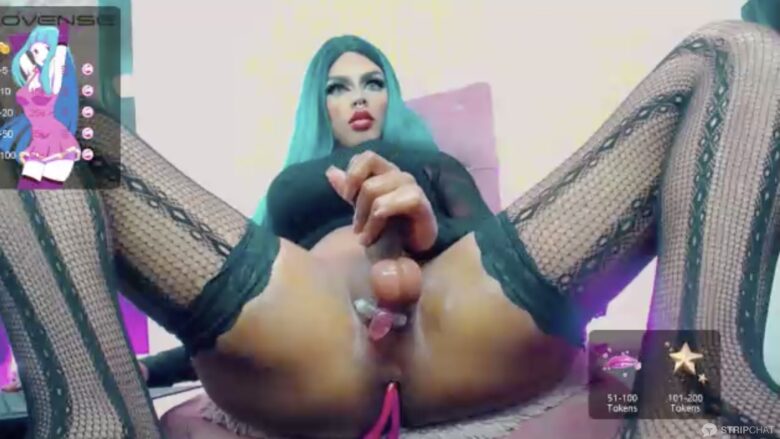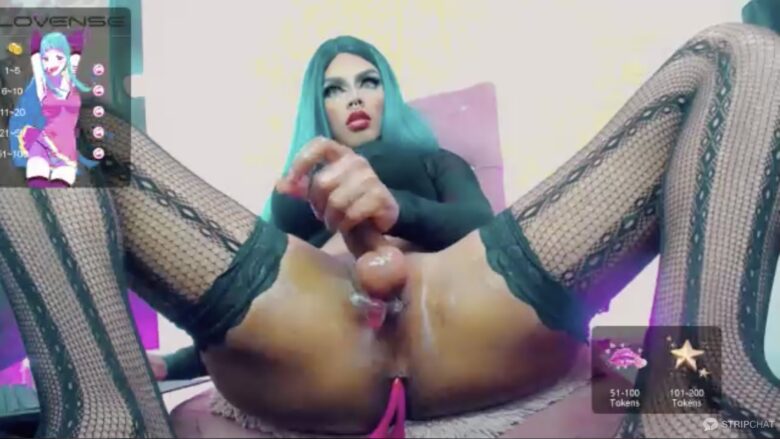 Interested in: Everybody
Languages: English, Spanish
Age: 29 years old
Body type: Skinny
Specifics: Big Ass, Big Tits, Big Cock, Uncut, TV (transvestites), Trimmed
Ethnicity: Latina