Lena Moon is both director and performer in this hardcore Evil Angel video – where she just wants a reward for capturing all those t-girls that Hell4Slootz wanted.
He responds with his dick and a cucumber in a duo that's got her on her knees pretty quickly, sucking him off. It doesn't stop there and the two quickly go into a hardcore fucking that has me excited from the moment he pulled out his hung dong. Plenty of spit and wetness later, Lena Moon is getting it on her back before Hell4Slootz pulls out a cucumber to stuff in her ass and her mouth.
Hardcore is kitty play in this Evil Angel video. Check out even more awesome content from them!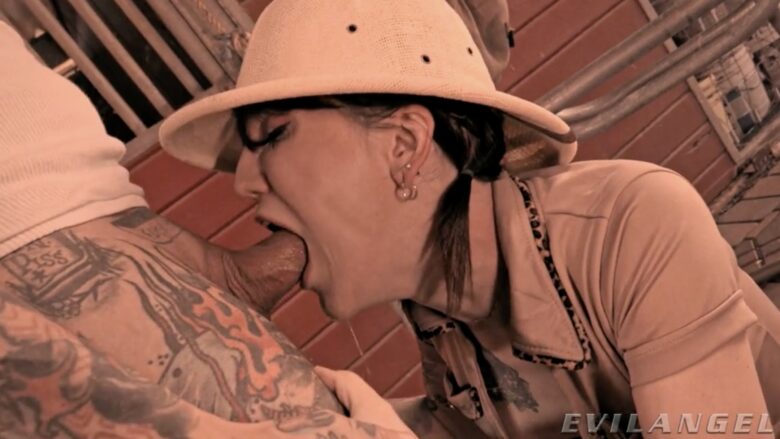 Evil Angel says:
TS Lena Moon: Anal Gaping + Milk Enema

Bewitching TS director/performer Lena Moon wears a cute safari hat as she scouts for thick cock. A stud named Hell4slootz fucks her face with his pulsing boner. He shoves a big black toy down her throat, choking her as spit streams from her lips. Lena screams through an anal fuck, her she-cock bouncing as Hell4slootz thrusts. He drills her eager ass and slips a thin black rod inside her sphincter as he buttfucks her! Lena gives him a tasty, ass-to-mouth blowjob. See expansive rectal gaping. In a decadent, dripping milk enema, you can almost smell the dairy air! Lena licks sperm from a dildo and swallows it.