Party in the front, party in the back.
Strawberry_Doll is all party all over, showing off her beautiful curves while completely naked. If there was an award show for best curves, she would definitely be in contention to win with that plump booty alone. The babe is teasing her way into a little orgasm by slowly grinding on the couch and then moving her hand down her stomach until it just reaches the tip of her member for a little pull and squeeze – all done with such ease!
Strawberry_Doll also is in the market to get herself off and with the tips coming in, I'm certain things will get heated very soon!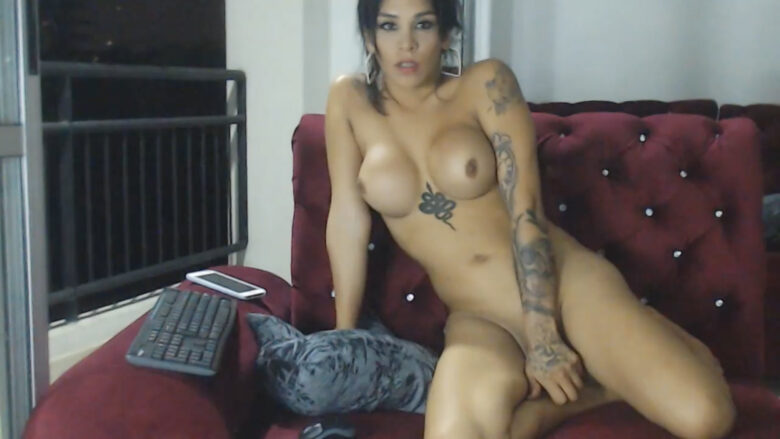 Real Name: Diaz
Followers:38009
Birth Date:July 26, 1997
Age:23
I am:Trans
Interested In:Men, Women, Couples
Location:California, EE. UU.
Body Decorations:Tattoos