Esmeraldagoddes is grabbing a very special toy to play with and as soon as I see it, I get excited to find out what happens next.
That toy is a dildo attached to a squirter that is full of liquid. It's here to be part of an anal adventure, one that will end with quite a mess. The toy looks so big when she is just holding it, but soon it disappears inside of her booty almost entirely. I'm very impressed and continue to be so as the toy stuffs her more and more intensely.
Esmeraldagoddes turns around to start tugging on her won cock while still using that dildo and that just means double the pleasure and fun. The messy ending is soon approaching and I'm here to see exactly what that looks like.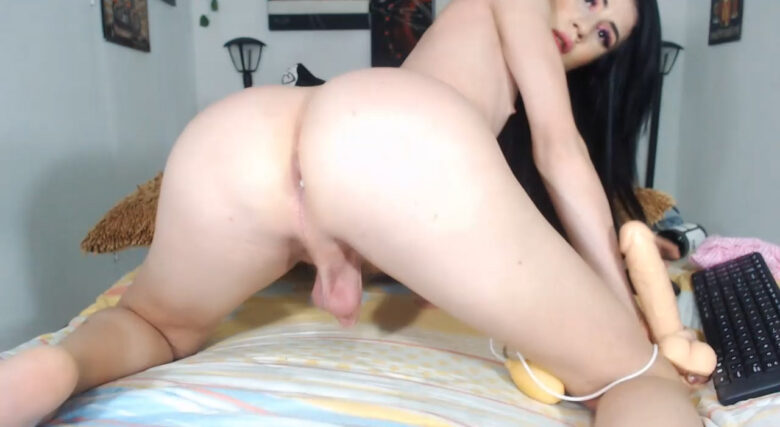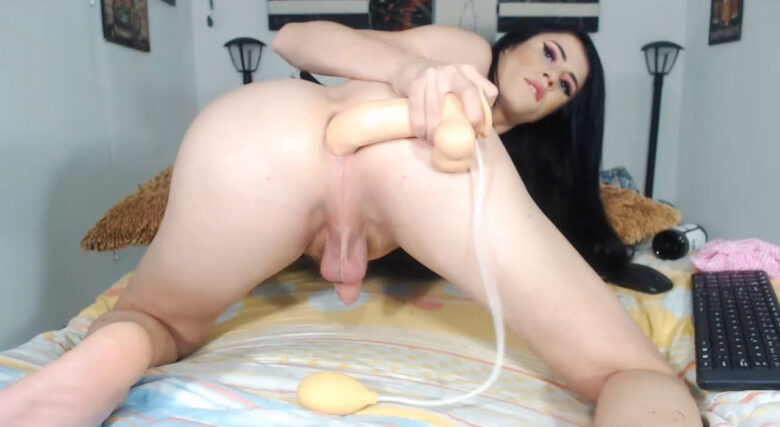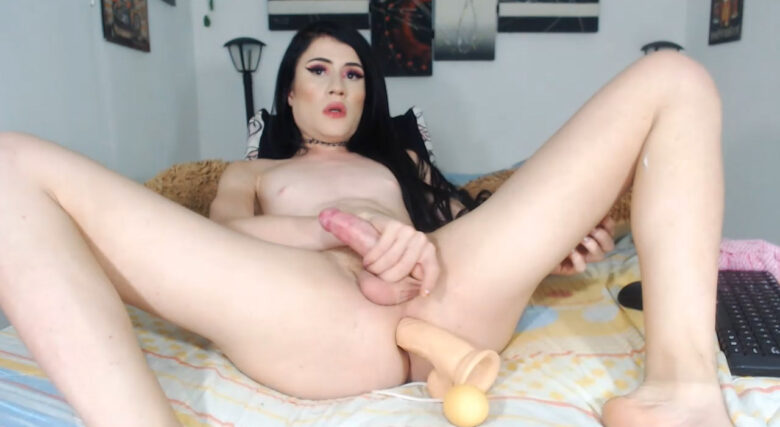 Followers: 37258
Birth Date: July 12, 1999
Age: 22
I am: Trans (Transfemme)
Interested In: Men, Women, Trans, Couples
Location: Antioquia, Colombia
Language(s): español