Can raindrops be shaped like a heart? They can in Sanabreak's room as I see lots of hearts raining down all over the screen.
That's just one of the effects that's part of her show. She also has some cute looking anime characters dancing along to various electronic beats. Even with all of these effects, it's her own beauty that captures my attention the most. Especially as she pulls out her cock and starts tugging on it gently while staring into the camera.
Sanabreak turns around to give her booty some love and this is a great opportunity to see the Lush working between her panties. Her main goal is ticking down to something very happy and naughty that has me excited to see what exactly happens as the show continues.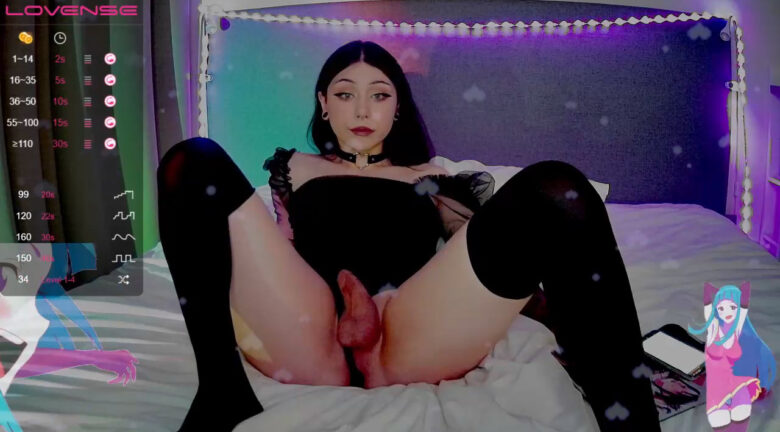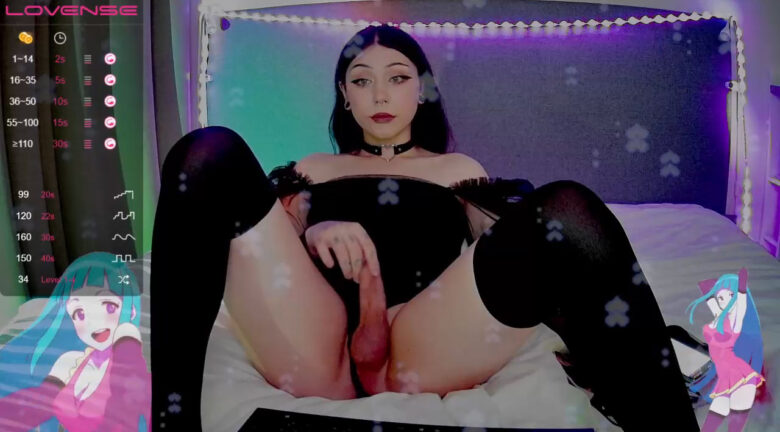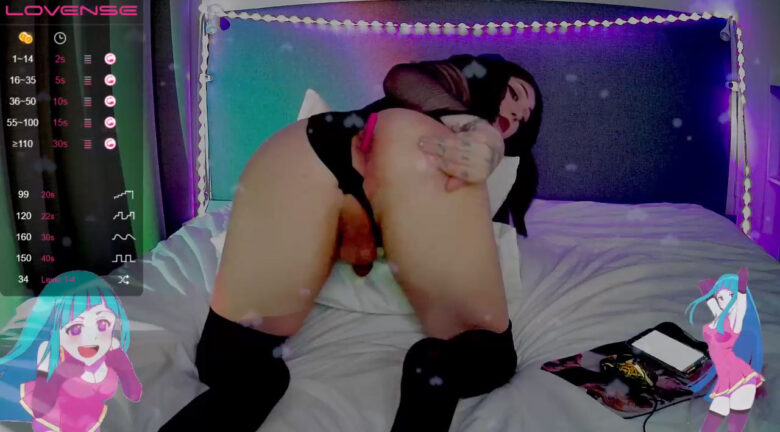 Real Name: ♡Sana♡
Followers: 10160
Birth Date: Jan. 15, 2003
Age: 19
I am: Trans (Transfemme)
Interested In: Women, Men, Couples, Trans
Location: Planet Earth
Language(s): English/ Russian
Body Type: average build
Smoke / Drink: yes
Body Decorations: nose piercing,tunnels in the ears