… Not quite as literally, but she is sure stringing along quite nicely. Her balls to be specific, hung by a thread that is keeping them held as Analiestar enjoys playing with her cock. It's quite the nice atmosphere actually and I appreciate the fish eye lens that just gives off a vibe as she does so.
The tease begins slow, and picks up fast. The cutie is playing around as much as she loves grinning as she gets her fingers on the trigger and gets to stroking. I'm enjoying seeing the way she's just fully indulged in her own pleasure and seeing her get her sexy on is quite the sight.
I can't wait for more of Analiestar!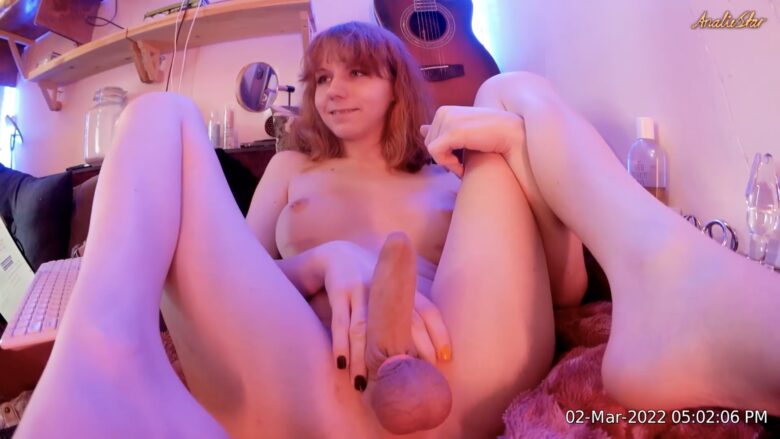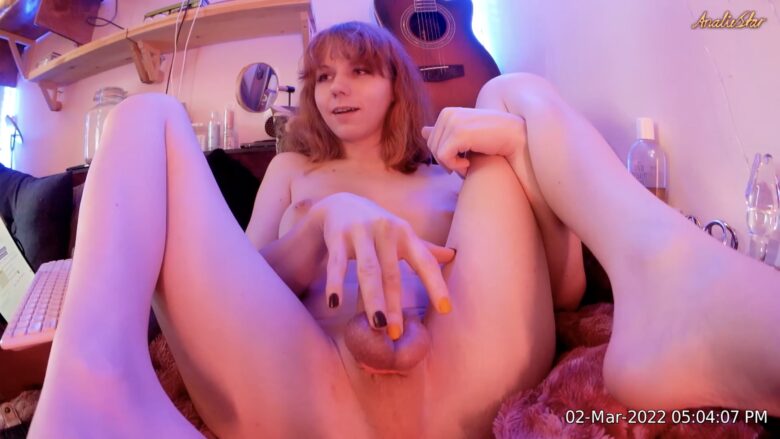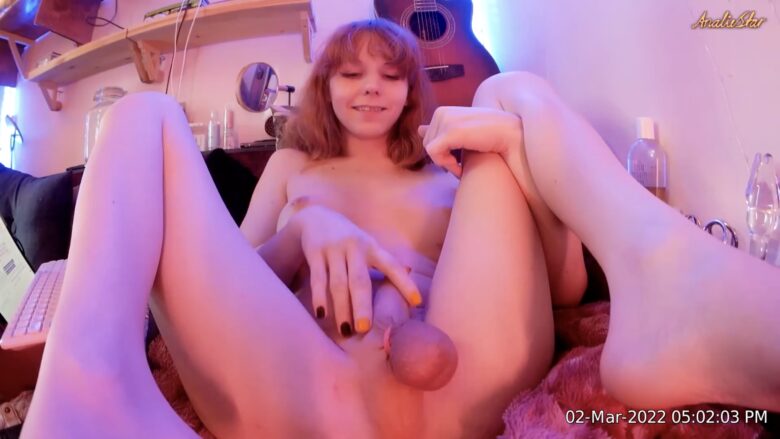 Real Name: ❆❁✧*:・゚✧Analie Star✧*:・゚✧❁❆
Followers: 94567
Birth Date: July 12, 1991
Age: 30
I am: Trans (Transfemme)
Interested In: Women, Men, Couples, Trans
Location: Norway