The first thing I notice as I take a look at Charlotte_Turner is just how gorgeous her hair looks – split down the middle with one side completely black and the other side a cute shade of pink. That mixture of kinky darkness and cute colorfulness can be seen elsewhere as part of her wonderful show!
I love how even her glasses are shaped like hearts as staring into her eyes is a loving experience. A cute unicorn sits on the bed behind her and keeps an eye on the cutie as she grabs a dildo and starts licking it like a lollipop while teasing her hot pink top.
I would call Charlotte_Turner's room a hot pink paradise! Her hair, her top and her toys all come together to create a colorful and naughty show that has me hooked.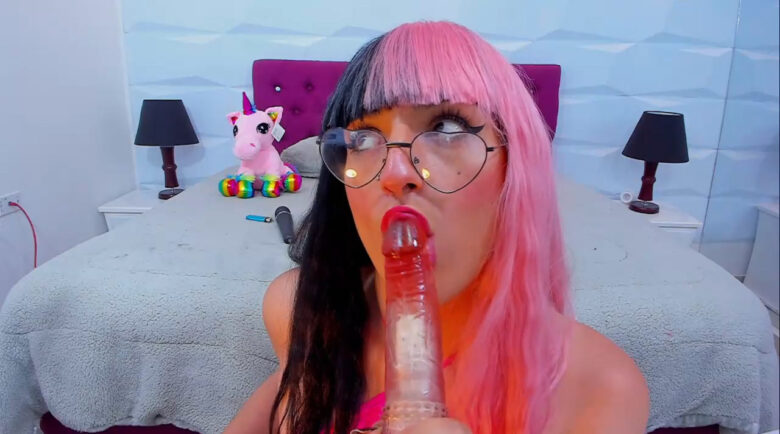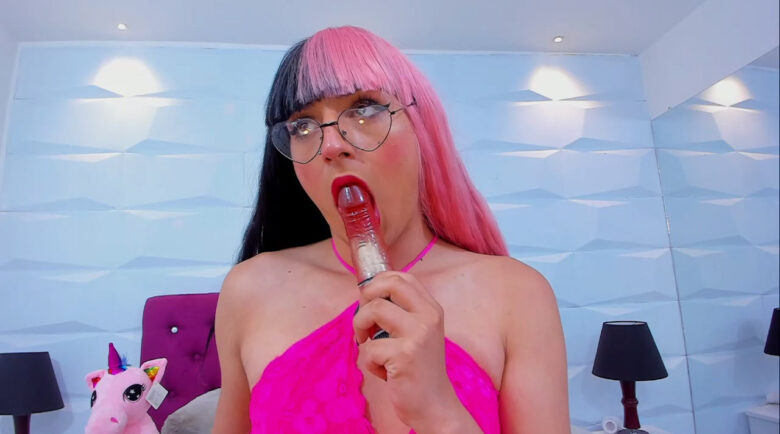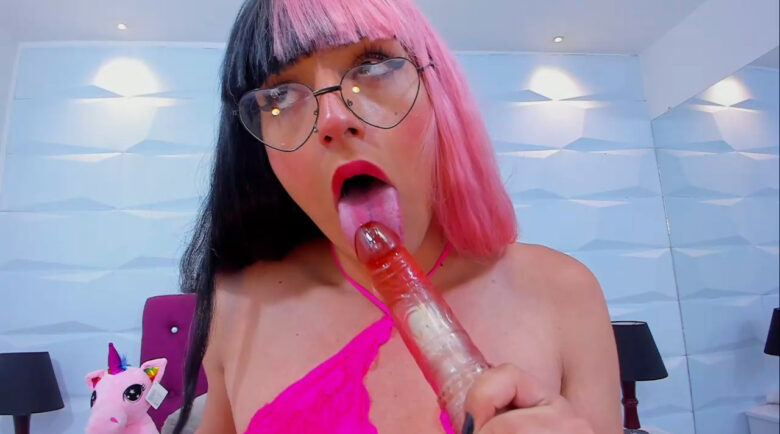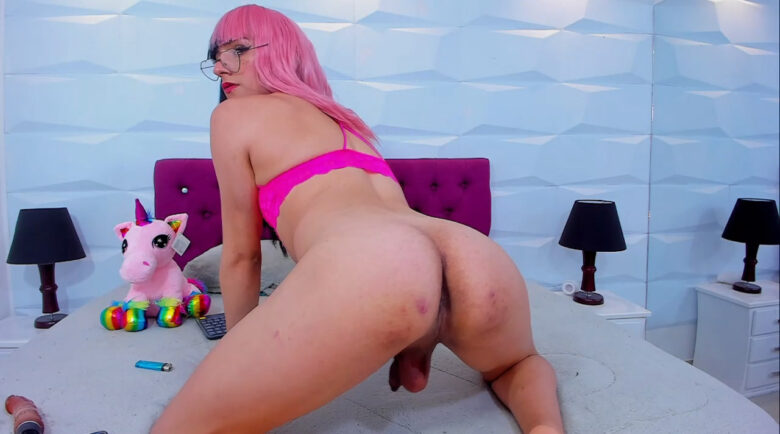 Real Name: Charlotte
Followers: 1954
I am: Trans
Interested In: Women, Men, Couples, Trans
Location: in your wet dreams♥
Language(s): spanish/ dirty englis
Body Type: thin
Smoke / Drink: yes/yes