Sunlight bathes the room as Ava Keading and Meagan Ortiz share in some erotic pleasures in this scene from Tgirls.porn. These two lovely girls are lit beautifully as they discover each others bodies. I really enjoyed the visuals in this scene, it has a beautiful aesthetic to it in lighting and composition. The girls look great and they seem to have very good chemistry together, which is likely because they picked each other to work with.
They start off with some making out that picks up in intensity as they get more and more into each other. Soon, Meagan is pulling down Ava's panties and pulling out her hard cock. She sucks on Ava for a bit, and then Ava takes over and begins to return the favor. Meagan is soon craving something different, and gets Ava on her back and starts to fuck her. Ava is lost in ecstasy with Meagan deep inside of her, and soon flips over so she can get taken from behind.
You can tell these two were really into each other, and the scene and it turned out pretty awesome. Check out this scene and others on Tgirls.porn!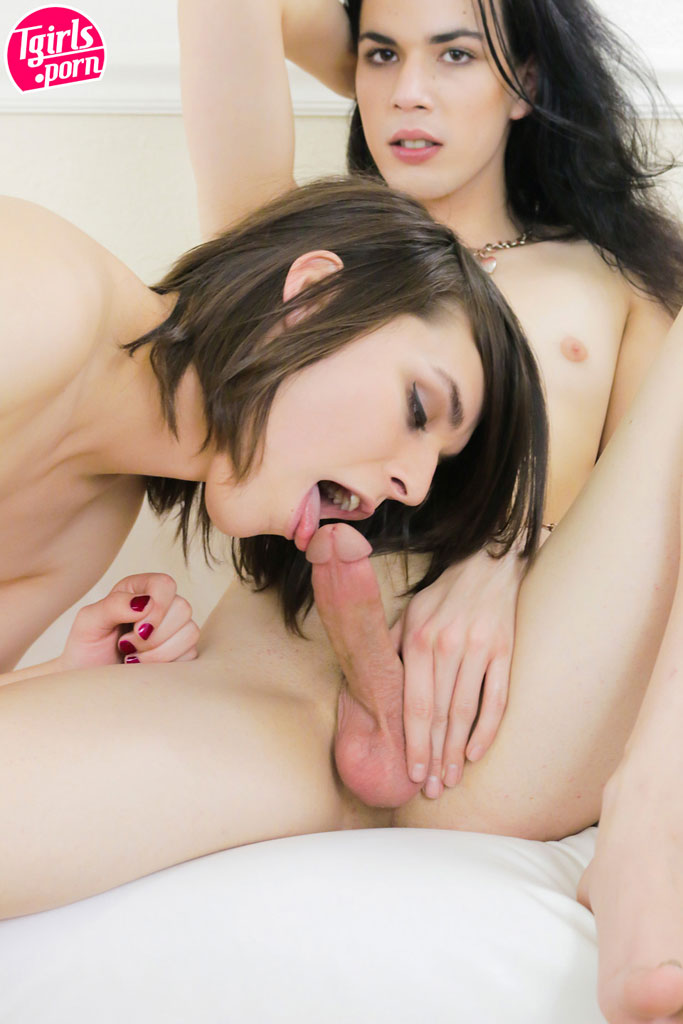 TGirls Porn Says:
This was a totally surprising shoot for me. I had in no way, shape, or form any idea that these two would wind up shooting together, but they each picked each other out of potential partners. I had no idea that Meagan Ortiz was a top (with girls), so it was lucky that Ava Keading was versatile!