Two hot girls in a kitchen are bound to cook up something tasty, and Taryn Elizabeth and Lexi Cooper certainly serve up a very tasty bit of dessert in this scene from Tgirls.porn! They start off in the kitchen making something up, but that does not last long until Taryn starts seducing Lexi. Lexi succumbs to Taryn's seduction and they start making out and the clothes come off piece by piece. In one of the hottest moments I have ever seen in a scene, Taryn takes her by the hand and pulls her to a furry dining room rug, she lays down and pulls Lexi on top of her and they make out a bit more before Lexi kisses down Taryn's body and enthusiastically starts sucking her cock.
I have to give Tgirls.porn some huge credit for choosing often to put together performers who have amazing chemistry, and these two are not an exception to that. Taryn, after having her cock sucked by Lexi, takes control again and takes her place on top of her. The passion between them is very hot as they bite and kiss at each other before Taryn finally slides her cock deep into Lexi's ass. The sex is hot and energetic, still emanating the heat of the earlier parts of the scene and turning it up as it careens towards orgasm.
Check out this scene and many others now on Tgirls.porn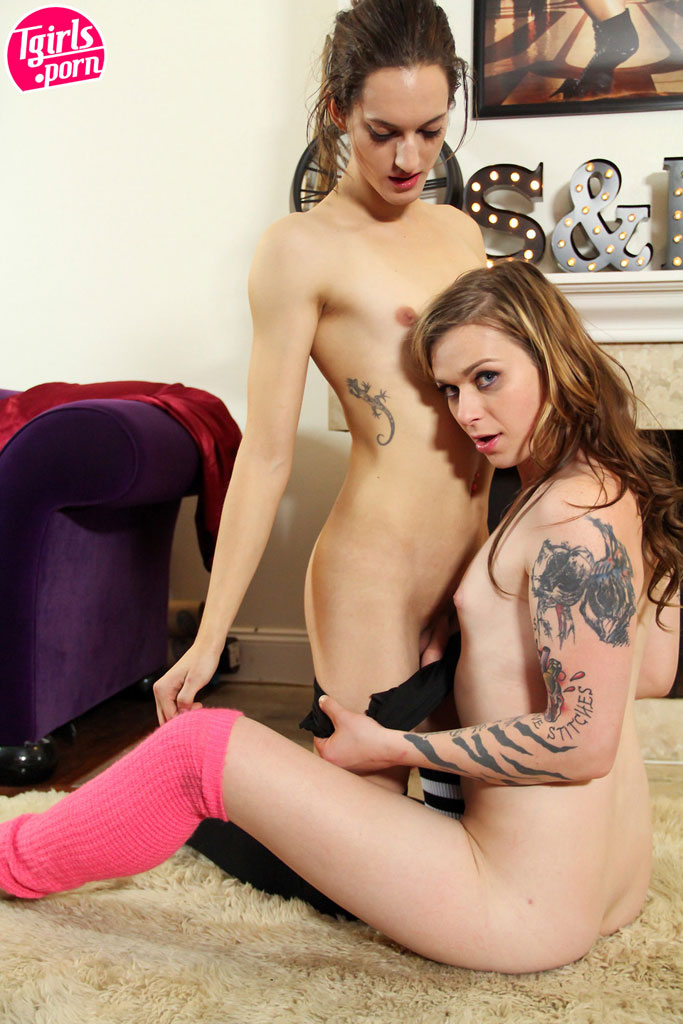 TGirls Porn Says:
BOOM! The all new home of the hottest transgirls partaking in the hottest hardcore action is delighted to present this thrilling XXX guaranteed to get your heart racing! Denver beauty TSTarynxo (formerly known as Taryn Elizabeth) getting balls deep in LA cutie Lexi Cooper – two lustful little up and cumming, burning nymphos who just couldn't keep their hands off each other from start to finish…..and it's all here, in stunning HD – only on TGirls.Porn!!