There's so much happening in Demid0g's room that I can't begin to explain what's at bay. From the plethora of dildos that are surrounding her to the sex bench that she's hanging off of, the four toys that are between her legs and all working in unison and the straps keeping her there – it's a BDSM masterlcass.
Things are getting spicier by the minute as she adds another vibrator right on her cock to give her some extra good buzzes while her butt gets shocked from the electrical plug tail that's in there.
Things are getting even more heated in Demid0g's sexy torture room and I'm pretty stoked to see more!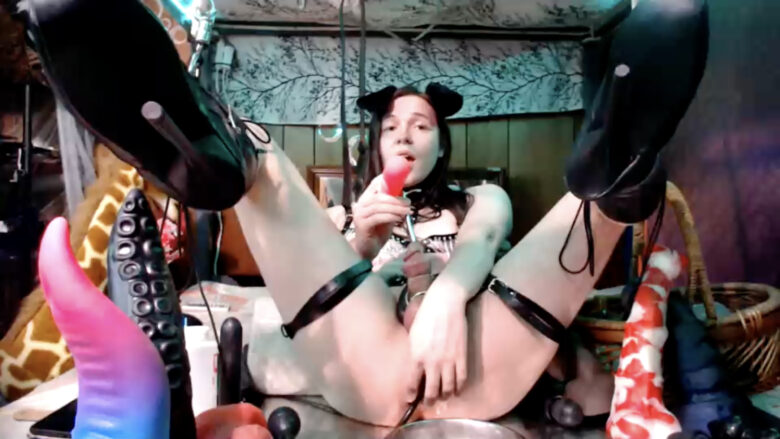 Followers: 2026
I am: Trans
Interested In: Women, Men, Couples, Trans
Location: New York, United States