There's this very icy energy around Jasmine_Mistress. Her makeup is on point but those almost white contacts make her shaped face look dragon-like. It's especially sexy when she shows off all those moves that have her slithering about and showing off all that ink as well as curves.
The dreadlock-wearing beauty is bringing out all her best moves – shaking her ass, playing with her tits and staring down the camera with those icy eyes and it's all a very mesmerizing show to watch.
But Jasmine_Mistress also plans to cum and I plan to watch it all!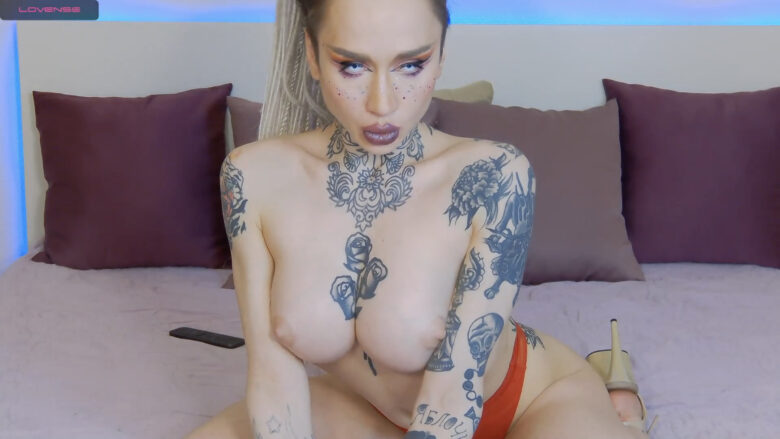 Real Name: 𝒥𝒶𝓈𝓂𝒾𝓃𝑒
Followers: 57985
I am: Trans
Interested In: Men, Women, Trans, Couples
Location: ✩` 𝐹𝑒𝓉𝒾𝓈𝒽 𝐿𝒶𝓃𝒹 `✩