It's like my personal little win when I land on a chat room that has the action already going, and from what I'm seeing the sexy latina Tiffany_rios is all about action.With her ass propped up towards the camera and her head strategically positioned to face the mirror showing her visage, she's going ham on her tight asshole with a long dildo.
Like a pro she's ramming the dildo so deep, mixing up long and short strokes while another bluetooth toy vibrates inside. She's having some trouble reaching the dildo with her delicate arms, so the next best thing for Tiffany_rios is to ram the silicone toy inside by pushing it with the ball of her heel. With a firm grip on her long high heels, she vigorously fucks herself to pure bliss.
As the cherry on top of a sexy banana split, Tiffany_rios lifts up her butt and proceeds to jerk herself off and roughly dildo-fucks her asshole to a convulsive orgasm!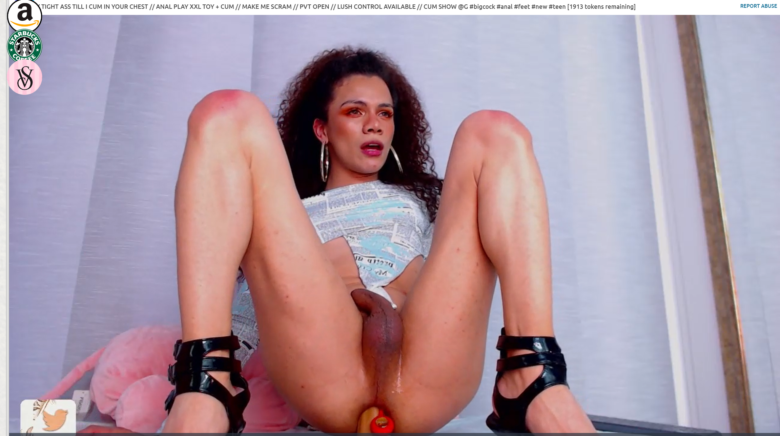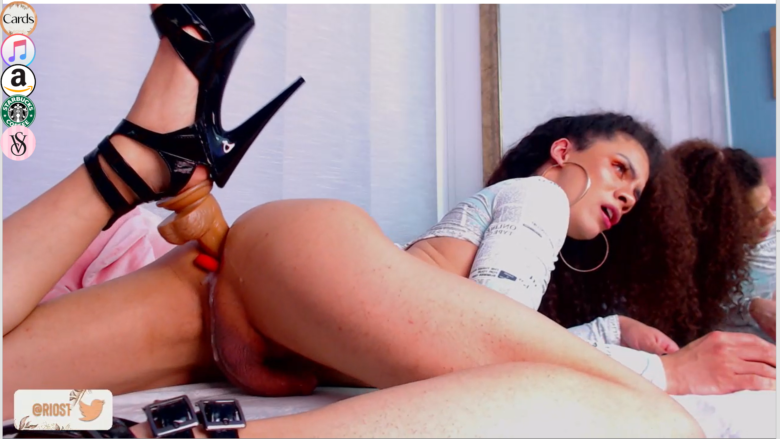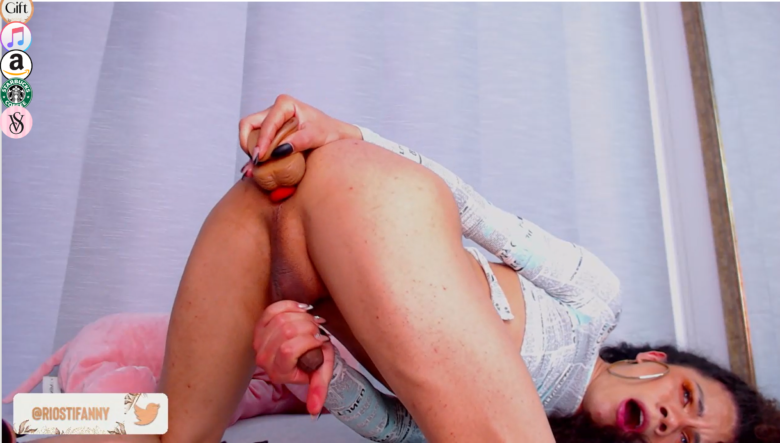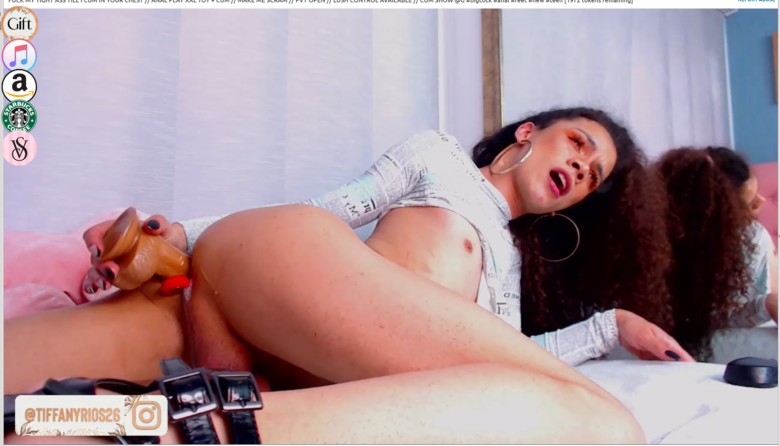 Real Name: ♥tifanny♥
Followers: 11792
I am: Trans
Interested In: Men, Women, Trans, Couples
Location: ♥In you dreams♥
Language(s): español
Body Type: skinny
Smoke / Drink: no
Body Decorations: no