My, my, it looks like Angel_Tsxx is a nurse on the job. It seems to be a very unusual treatment, whereby she takes care of the dildo in front of her by completely slobbering and drooling over it. I've not quite seen it myself, but I do very much appreciate the tingliness of the whole performance.
The uniform is also a barely-there one, where there are the littlest bits of pieces that are hanging from her body, but recognizable enough in the white and red that it's very nurse-like. I also appreciate keeping the cap on during all of it, really makes it adorable as it does hot.
Angel_Tsxx is really nursing this dildo!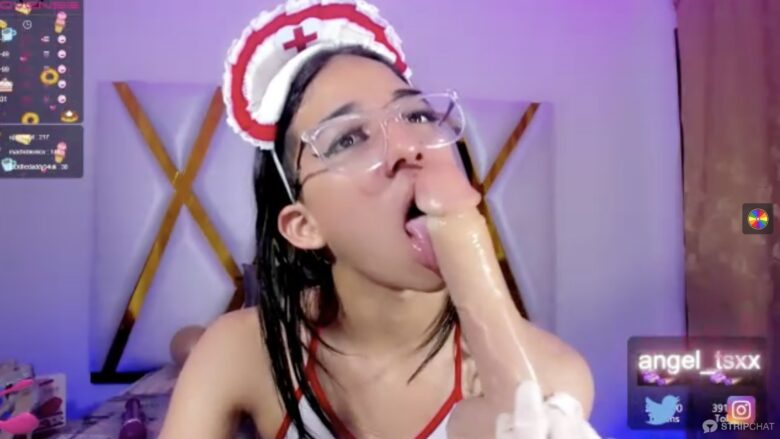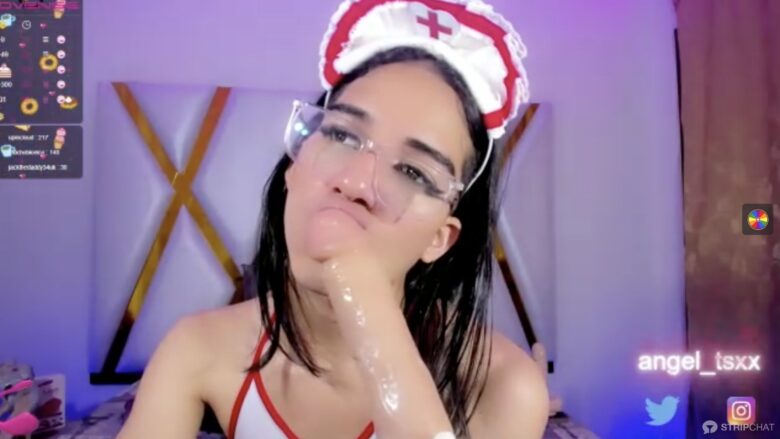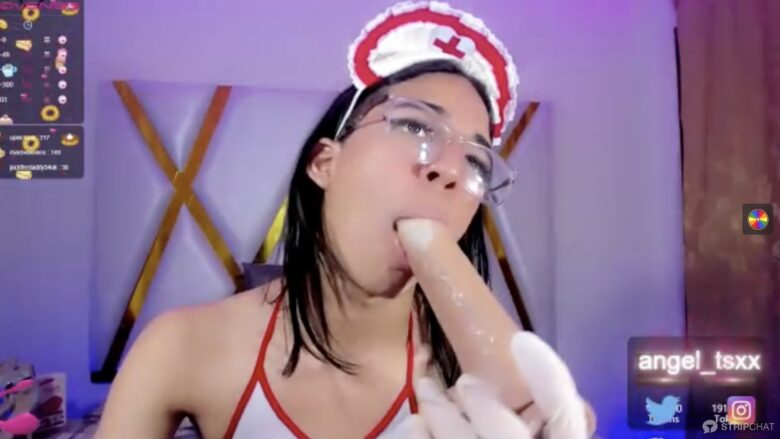 Name: Angel Diaz
Interested in: Everybody
From: Colombia
Languages: English, Spanish
Age: 18 years old
Body type: Skinny
Specifics: Big Ass, Small Tits, TS (transsexuals), Shaven
Ethnicity: Latina
Hair: Black
Eye color: Hazel
Subculture: Romantic