I love the combination of the very fierce looking diva, with all the pretty tattoos that are covering _Viioletweekend_'s body, the colors and the shapes that are really giving her a nice edge but also the very soft pink lingerie she has on that just makes her have a really cool sweet but wild look.
Her hands are also busy with her cock at all times. She takes it slow at first, just gripping the very tip of her cock as she takes her tongue out for a little tease before she takes her hands away to play with her titties instead. I really am loving the sight of the whole show.
Luckily, _Viioletweekend_ has more incoming and I can't wait to see it all!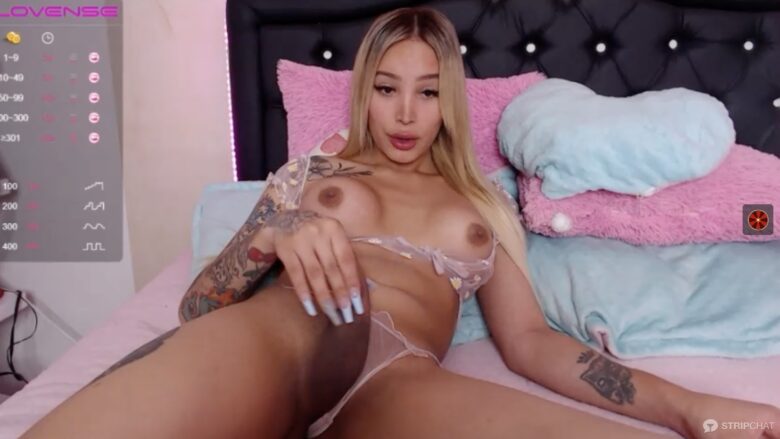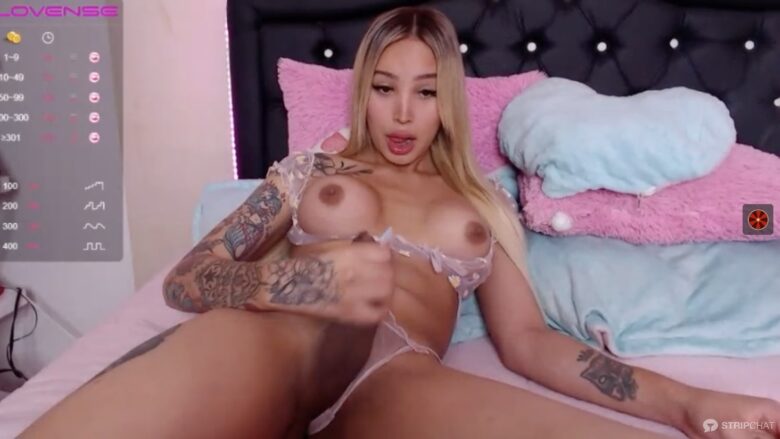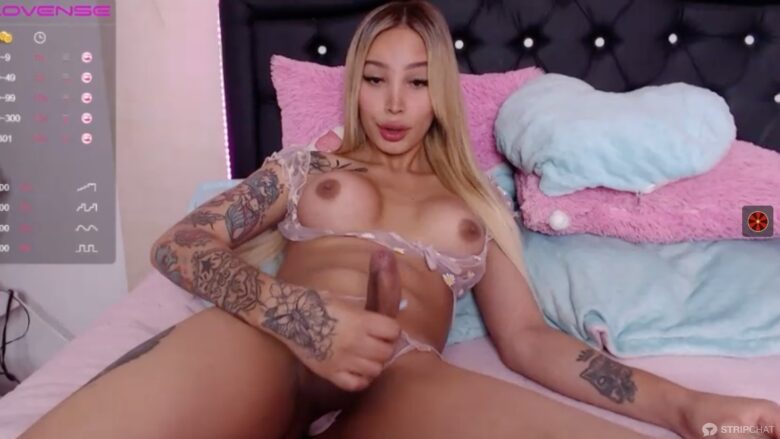 Name: Violet
Interested in: Everybody
From: Colombia
Languages: English
Age: 22 years old
Body type: Skinny
Specifics: Big Ass, Big Tits